Why A Solid Roof Will Transform Your Conservatory
Now that the weather is gradually starting to get warmer, are you beginning to feel the heat inside your conservatory?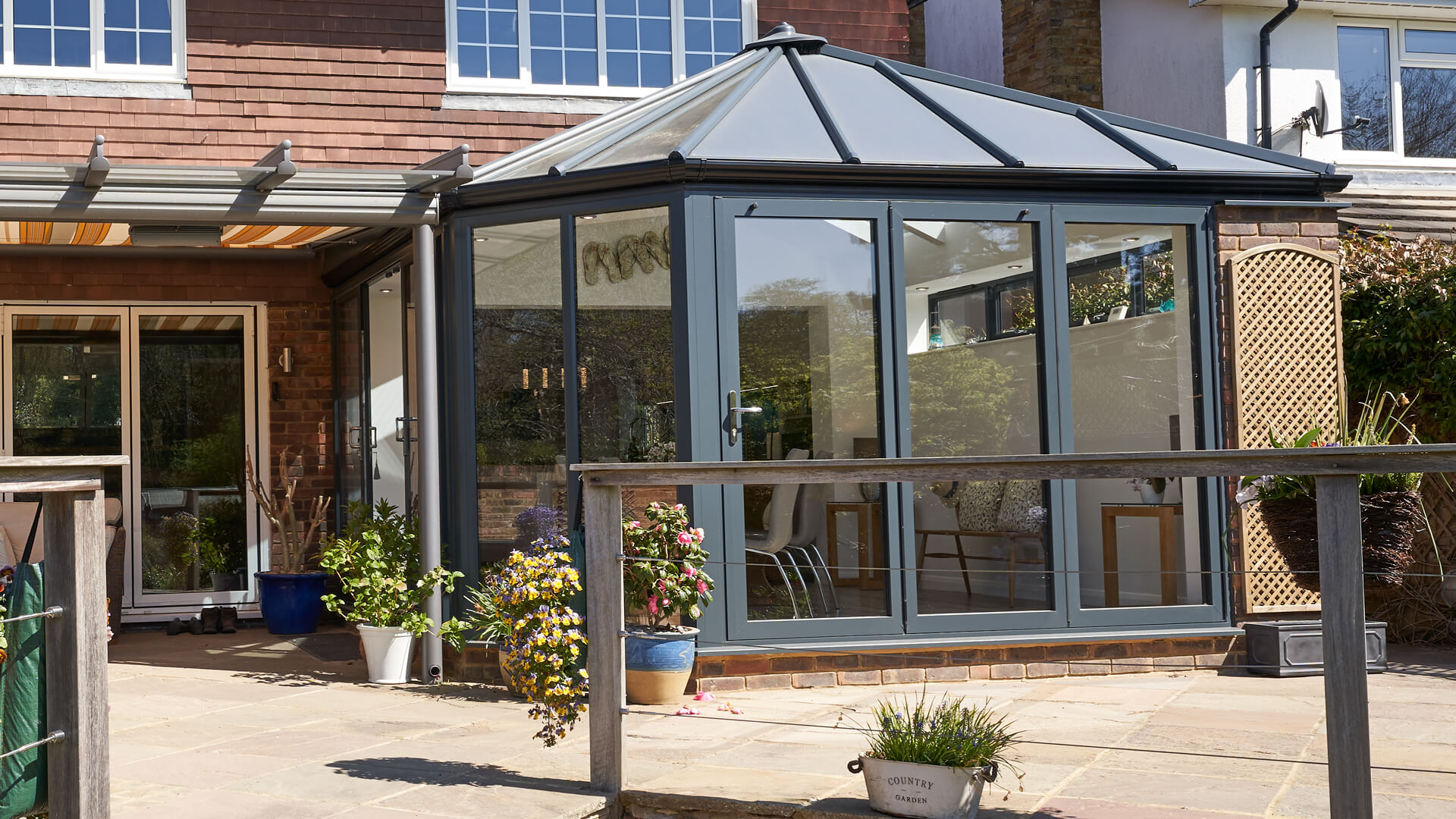 It's a problem that affects many old-style conservatories with traditional polycarbonate and glass roofs – they desperately struggle to keep out excess warmth.
Temperatures have only reached around the 20ºC mark so far this year, so if your conservatory is already getting too hot, just imagine how much hotter it will get by the summer!
The solution to the problem isn't to knock the conservatory down and have a more energy efficient replacement built from scratch. No, it's to have your old conservatory roof taken out and replaced with a solid tiled roof from Hazlemere.
This lightweight roofing system has incredibly realistic tiles / slates. Select a finish that matches the tiles on your house so that they nicely complement them.
It's worth having your existing frames upgraded too at the same time as why have a super-efficient new roof sat on frames that are less thermally efficient?
As well as giving your conservatory a more modern look, the roof will vastly improve insulation, turning what was previously a sweltering spot in summer, into a room that's exactly the right temperature no matter how hot it gets outside.
You can have one or more roof windows included in the roof to help drive natural light into the conservatory through the covering. As they'll use energy efficient glass, this won't cause any overheating.
Exchanging conservatory roofs is normally a pretty speedy process when there's a solid roof involved as the system is very easy to fit, so our installers should be in and out of your home in no time.
Once the product is fully-functioning, it will feel like walking into a completely different space, one that the weather can't interfere with.
Interested in finding out more about solid roofs? Book an appointment with us to talk to a consultant.
Our friendly team will be pleased to help with any questions you may have.