Casement windows have long been a favourite of UK homeowners due to their simplicity and style. Suitable for all types of property these high-performance windows available in UPVC or aluminium provide exceptional thermal performance and increased security for your family home. And with a 10 year guarantee you have peace of mind as well.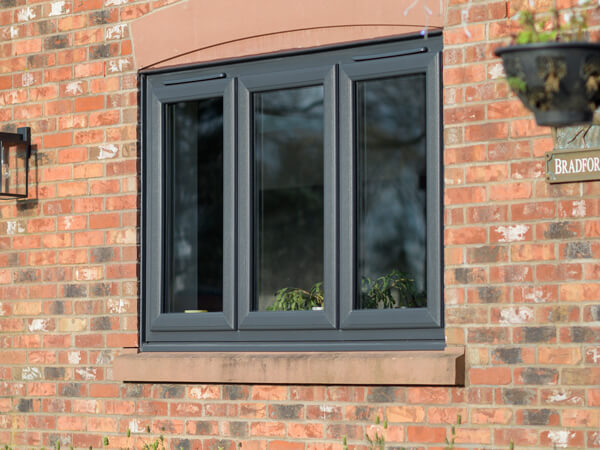 Suited to virtually all property types and its ease of use appeals to UK property owners. What's more, our energy rated casement windows are virtually maintenance free, and reduce noise pollution – not to mention the fact that they will keep your home both "toastier" and much more secure.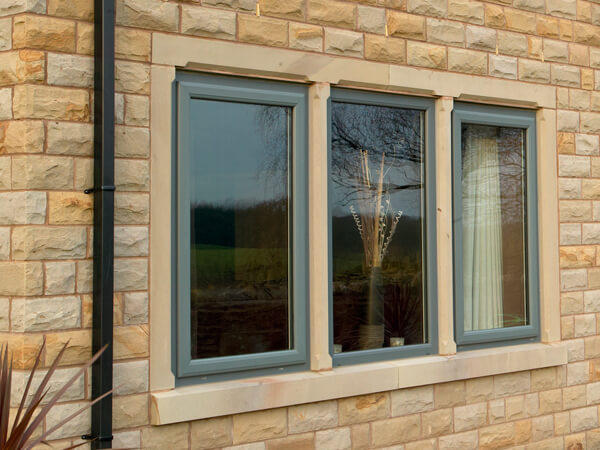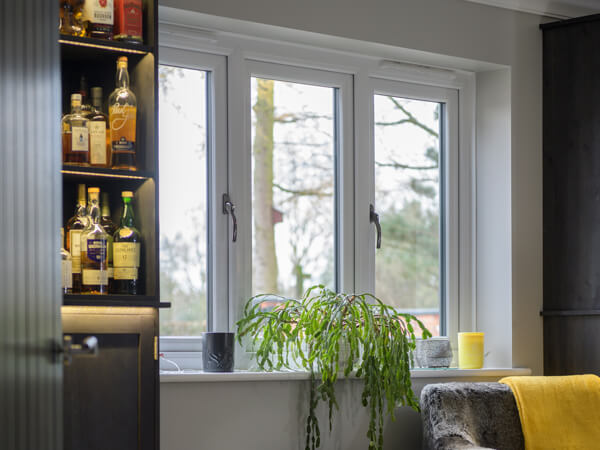 State-of-the-art security features...
Secured by Design – Our UPVC windows can be designed to meet the Secured by Design standard which ensures they meet the stringent security requirements of this police-recognised standard.
Locking – Our 9-point locking system includes two high compression bolts to prevent the window from being forced open.
Herculean hinge – The hinges can be a weak point on standard UPVC windows. Our UPVC windows use heavy duty 'Herculean' hinges which are able to withstand the use of a crowbar to prise them open.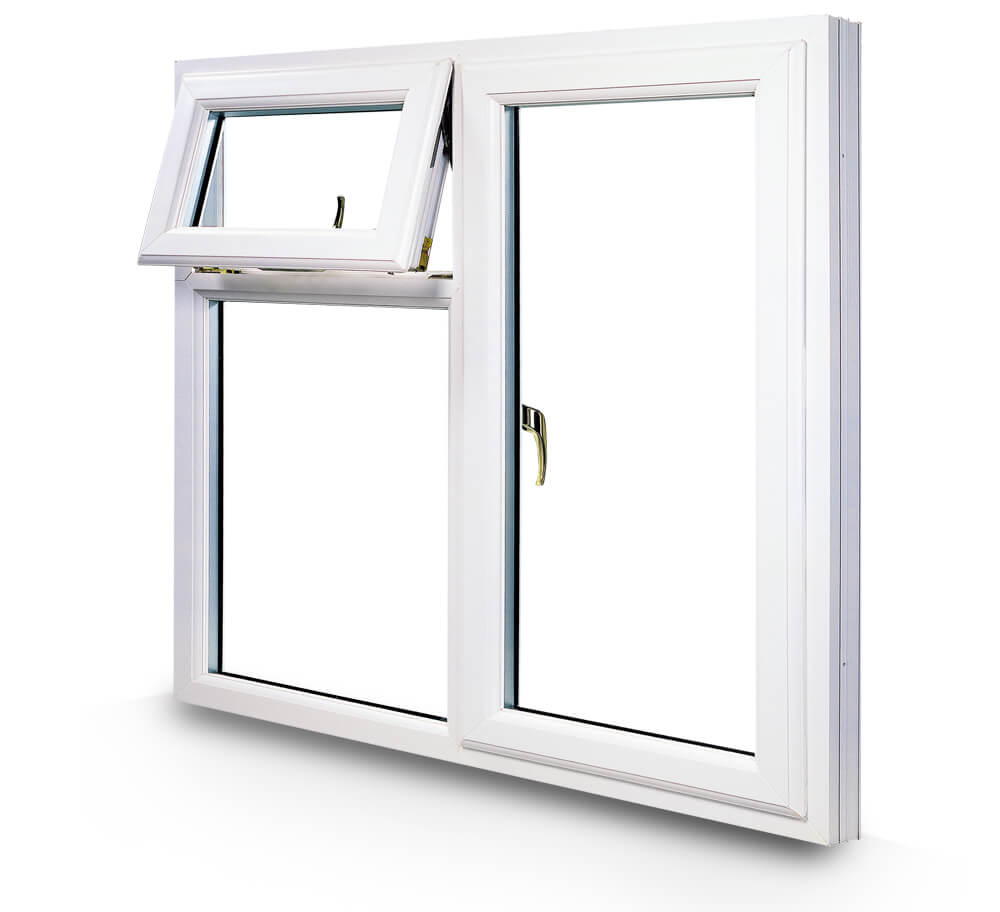 Herculean Hinge
Heavy duty, highly engineered hinges that provide increased load bearing. With anti-crowbar technology and sustained use for a lifetime.
Locking
Up to 9-point locking system and two high compression hinge bolts to create 360-degree solidity. Also available with enhanced security option designed to meet the requirements of the police-recognised Secured by Design initiative.
UPVC Frame
Highly engineered frames, that encompass 14 chambers (combined sash and frame) to provide supreme thermal performance. Maximum protection against twist and ageing so your windows will look and operate like new for longer.
Weather Seal
Dual density and high elasticity for twice the standard coverage. Long lasting airtight protection from the elements and added noise reduction.
Ultimate Glass
High performance next generation glass for superb energy efficiency. Ultra-clear outer pane and a super soft coat inner pane. Improved clarity for the perfect view.
Handles
Our handles come in a range of colours to suit your home. Built to last with robust materials and quality finishes.
We go above and beyond when it comes to energy efficiency...
Reduced heat loss – Our frames are engineered to provide maximum insulation and superb thermal performance. Each frame contains 14 air chambers which help to reflect heat back inside your home.
A+ energy rating – Our windows meet the A+ energy rating which means they perform above-recommended energy performance levels as assessed by the British Fenestration Ratings Council (BFRC).
Increased temperature regulation – The glass we use is manufactured using low iron content to remove cold zones and condensation and covered with a microscopic coating to improve thermal efficiency.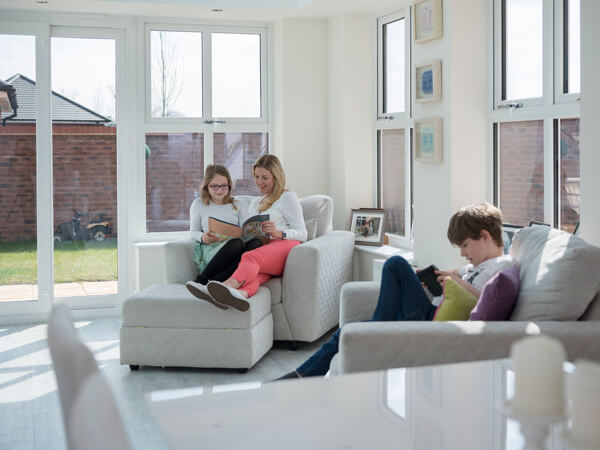 PERSONALISE THE DESIGN
Once you have selected a window style, the next step is to customise the window to your liking. We have a superb array of coloured finishes, glazing choices and exquisite hardware for our impressive window suite.
An overwhelming choice of colours...
White has traditionally been the colour of choice for UPVC windows, with woodgrain effect colours such as light oak or rosewood increasing in popularity too but there's now a growing demand for newer offerings such as olive grey, cream and anthracite. There's even dark red for those who really want to make a statement. Our design team will talk you through the full colour range to make sure you get just the look you're after.
Glazing comes in many different forms…
We have a wide range of options available including; privacy glass, safety glass, decorative lead and more. So no matter if you want a nice clear view of your garden or require a little privacy from your neighbours. Our consultants are on hand to help you choose the right glass for the occasion.
Privacy glass – Perfect for the bathroom or windows which are overlooked, our privacy glass options obscure the view into your home without compromising light. Privacy glass options are available on both our double and triple glazed units.
Meticulously crafted handles...
Our traditional and contemporary-styled handles have been lovingly made by expert craftspeople and will make opening and closing your new windows effortlessly simple and forever pleasurable.
Built into each individual handle is a secure locking system that will keep the windows securely fastened.
REQUEST YOUR FREE QUOTE
Simply fill in your details for your free, no obligation quotation, and click "Get Quote"
NEED MORE INSPIRATION? REQUEST A BROCHURE
Simply hover and click the brochures you would like to browse, complete the accompanying form and choose to receive as a download or in the post.
Step 1 - Please select the brochure(s) you would like: