This beautiful new design gives the exterior a flush appearance, so it sits flush with the face of the window, rather than standing proud. Quality craftsmanship never goes out of style. Centuries ago, the original glazed timber windows were made by hand in a master carpenter's workshop. Clean lines defined their design and our flush casement windows honour that tradition and history, with period styling, while offering a 21st century update with the option of modern colours and hardware. Whatever your home's style, you can create the perfect finish to complement it.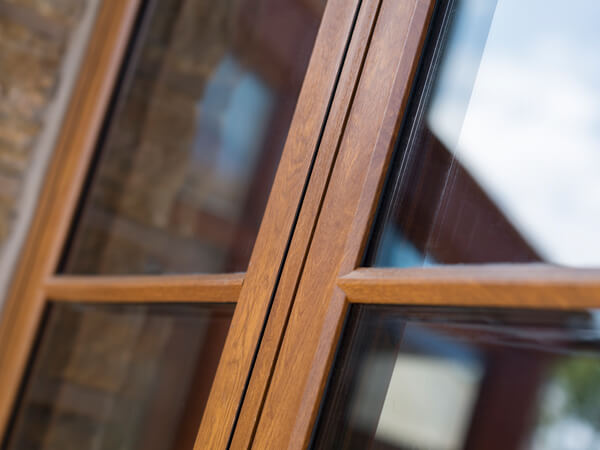 CHOOSE UPVC FLUSH OR ALUMINIUM FLUSH
Flush windows are a true declaration of style. Our window frames are perfect for a clean, modern appearance, but are also built with the strength to withstand even the harshest of weather conditions. Whether you choose from our flush UPVC window or flush aluminium window collection you're guaranteed the same high quality finish from Hazlemere.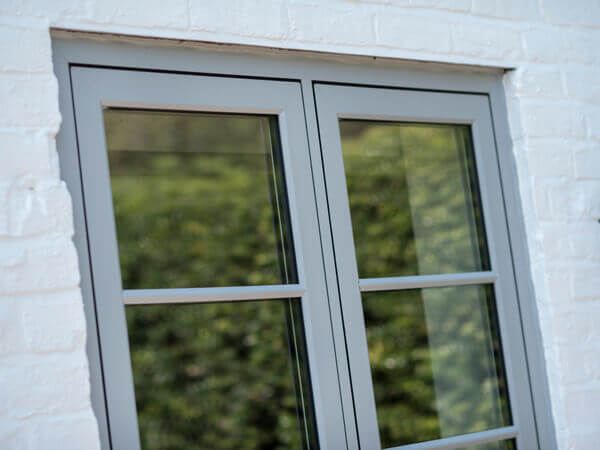 UPVC FLUSH WINDOWS
Flush UPVC windows are different. That's because you can expect top-of-the-line insulation, security, and performance as standard. Get your dream, authentic timber-look while meeting the demands of modern life. Every home can benefit from their versatile design. Proud old dwellings with legacy, picturesque new family houses, or sleek, cosmopolitan architecture all look wonderful with UPVC flush casement windows.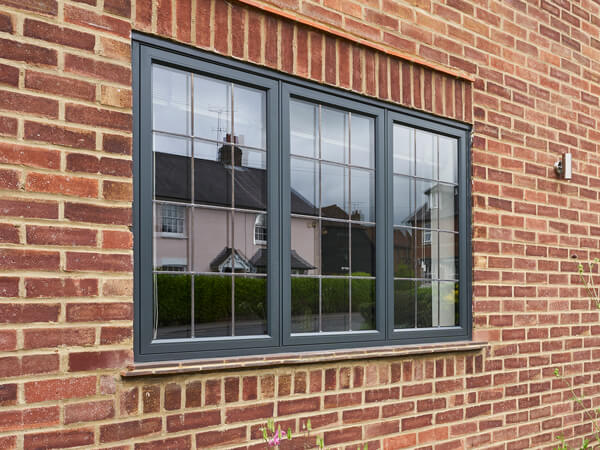 ALUMINIUM FLUSH WINDOWS
Everything you've come to expect from our contemporary aluminium range, but with a classic, stripped back appeal for a more refined taste. Without any of the perceived 'bulk' of a standard casement, our aluminium flush window sits flush against the frame inside and out for a muted, graceful appearance in keeping with traditional design from centuries past.
Comfort and relaxation with the 'Secure It' locking system...
You need to be confident that your home is secure and your family protected, that's where our 'Secure It' locking system for windows comes in. The whole length of your window is secured by the lock, not just one central point, for ultimate strength. The robustness of our locking systems has been tested over 30,000 times so you know they'll stand up to the test. Our 'Secured By Design' standard is police-approved and performs over and above the industry demands of PAS24, so you are fully assured that your Envisage windows will offer the protection you and your family deserve, making your home a sanctuary of shelter and safety from the outside.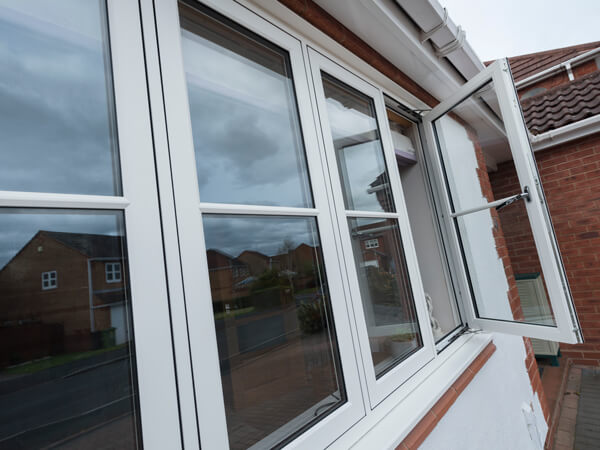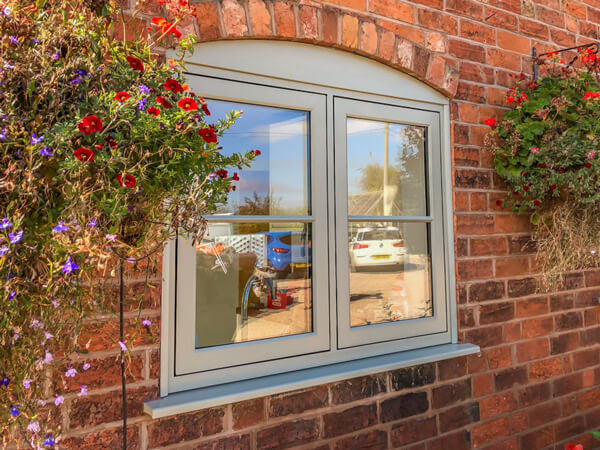 THE SMALL DETAILS MATTER
We say 'small details' but the colour, glazing and hardware you choose for a Flush Window is actually really important and brings together the entire design. Consider the many options carefully before making a final decision.
REQUEST YOUR FREE QUOTE
Simply fill in your details for your free, no obligation quotation, and click "Get Quote"
NEED MORE INSPIRATION? REQUEST A BROCHURE
Simply hover and click the brochures you would like to browse, complete the accompanying form and choose to receive as a download or in the post.
Step 1 - Please select the brochure(s) you would like:
OUR FINANCE CALCULATOR
See how affordable your home improvement can be with our Finance Calculator.
UPGRADE WITH OUR FLUSH WINDOW RANGE
Our flush window range is the perfect choice for homeowners looking for a real upgrade with their replacement windows. To help you decide if our flush range is right for you we've answered some of the most common questions about our range below. If you have any other questions feel free to call our team for advice or visit one of our showrooms to see our windows for yourself.
Which homes suit flush windows?
Flush windows are a versatile choice that can complement a range of home styles.
Flush casement windows have witnessed a surge in popularity in recent years, and they are particularly well-suited for those seeking a sleek and modern aesthetic, making them an excellent choice for contemporary homes. Their clean lines and flush appearance create a seamless and minimalist look that appeals to many homeowners.
However, the versatility of flush casement windows extends beyond modern architecture. They also harmonise beautifully with older properties, blending seamlessly with the charm of traditional designs. The option to choose colours and timber woodgrain effects allows these windows to match the stone, white wash, or brick exteriors of older homes, preserving their classic appeal while upgrading energy efficiency and functionality.
Moreover, flush casement windows are available in both UPVC and aluminium, offering flexibility in terms of material choice, durability, and maintenance preferences. Whether you have a modern or vintage home, flush casement windows can enhance its appearance while providing practical benefits such as improved insulation and security.
Why should I choose flush casement windows from Hazlemere?
Hazlemere's flush casement windows are superior to rival flush collections.
The popularity of flush casement windows has heightened in recent years, stimulated by the increasing call from householders for replacement windows with neat, clean lines and a perfectly flat finish.
Hazlemere reacted to this quickly after noticing the revived demand for flush windows, unveiling a flush casement range in UPVC and aluminium, offering a sleek look for contemporary homes, but also suiting older properties.
Double glazed and possessing a sculptured profile, our UPVC flush casements with A+ thermal performance are designed with equal sightlines as standard, and where there is a non-opener, a dummy sash is fitted. They are available as a French casement so both sashes open without leaving a central mullion in place, giving you a wider opening for a fire exit or to enjoy an uninterrupted view.
Take up our dual colour option for different coloured finishes inside and out – select from white, white woodgrain, cream, light oak rosewood, anthracite grey (woodgrain effect & smooth), black brown, olive grey, and signal grey (smooth).
Made in our own High Wycombe factory, our aluminium flush frames are bespoke to Hazlemere and their profile is so strong as well as slim, meaning you get more glass than frame. As we manufacture them, we can play around with the mullions / transoms to match an existing window design or change the configuration of the window for a new bespoke look.
The wedge gasket that holds the sealed unit in place can only be removed from inside the property (so anyone trying to break in can't force the sealed unit out from outside the property). Choose from a softline or squareline bead for the internal profile.
Wipe down the durable powder-coated finish (a huge colour range is available) with mild soapy water every once in a while to fully bring the colour back out.
Furnish the aluminium flush casement with white, gold, chrome, black or graphite handles, plus, there's a monkey tail option, and a choice of lead designs – internal Georgian bar and raised Astragal bar.
INSPIRED? GET A FREE QUOTE TODAY!
Simply fill in your details for your free, no obligation quotation, and click "Get Quote"
Our friendly team will be pleased to help with any questions you may have.