Don't be fooled by the slim frames of our aluminium windows, they are inherently secure. Aluminium is perfect for windows, an incredibly strong material that can be easily moulded and shaped. Plus less frame equals more glass, which ultimately allows additional light to flood into your home.
The other beauty of opting for aluminium windows is the vast choice of colours available. You can choose from hundreds of RAL colours, all powder-coated finishes, in matt, satin or gloss. You can even have different colours inside and out, for just the perfect look for your home.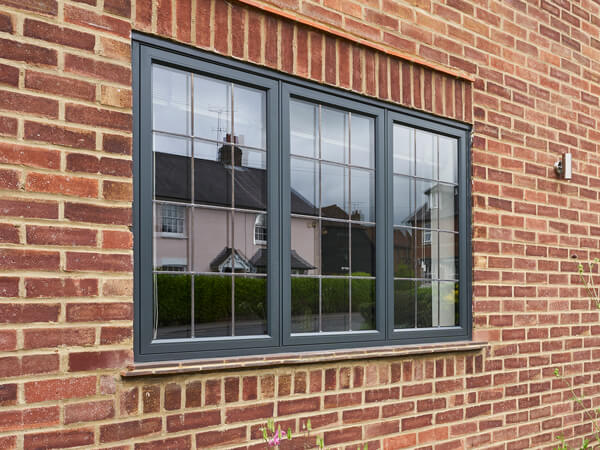 CHOOSE FROM OUR CASEMENT OR SCULPTURED ALUMINIUM RANGE
Aluminium windows are a true declaration of style. Our low density, slimline frames are perfect for a clean, modern appearance, but are also built with the strength to withstand even the harshest of weather conditions. We tailor all of our aluminium windows to suit your property and personal style. We have windows that open from the side or top, slide vertically, and open via a tilt and turn motion; there really is something to suit everyone. View some of our aluminium window frames below.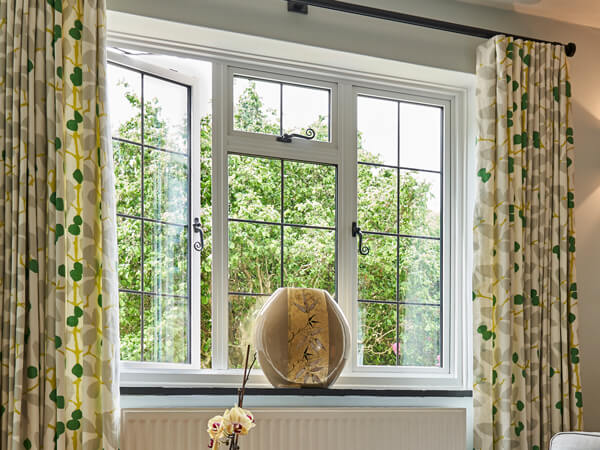 CASEMENT ALUMINIUM WINDOWS
Manufacturing our aluminium windows in our own factory gives us flexibility to design just the right window for your home. We offer such a choice of profiles, frame depths and mullion and transom shapes that we don't think you'll find such an extensive range anywhere else in the area. And every window is finished with your choice of durable powder-coated colour.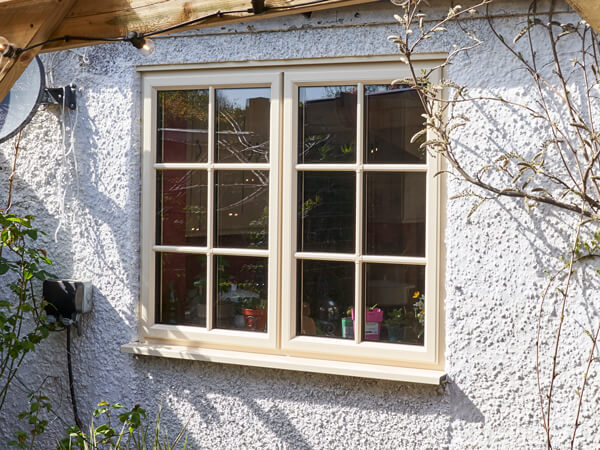 SCULPTURED ALUMINIUM WINDOWS
The exclusive Hazlemere Sculptured window has been designed by our own in-house team, from listening to our customers and drawing on our extensive industry experience. Slim frames, a hidden locking system and over 300 colour options are a few of the reasons they are so popular. Their deeper outer sash profile makes them an ideal replacement for timber windows.
Aluminium Windows
Our Aluminium Windows have so many unique and noteworthy features and it's because of them that these attractive windows offer unrivalled style and window performance.
Click the various hotspots to get a proper insight into what each of the standout features of the window add to the overall design.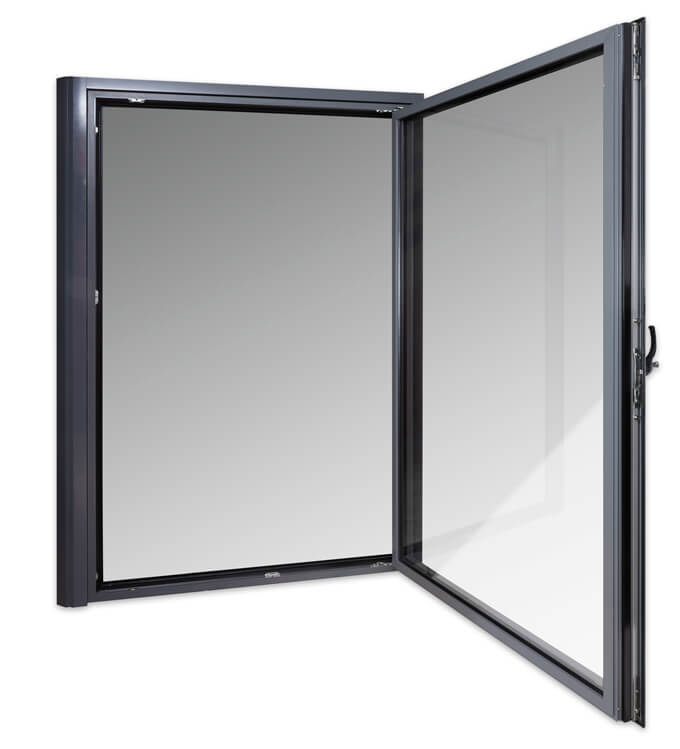 Hinge
Heavy duty hinges, plus fire egress and easy clean hinges on side hung windows.
Glass
High performance, next generation glass offers excellent energy efficiency. With an ultra-clear outer pane, and a super soft coat inner pane as standard.
Outer Frame
The inherent strength of aluminium allows for beautifully slim frames, with high security and great thermal performance.
Handle / Locking
Maximum security from two shootbolt locks top and bottom and four espagnolette locks along the side.
Weather Seal
Dual density and high elasticity for twice the coverage of standard windows. The flush casement range boasts long lasting airtight protection from the elements and added noise reduction.
Aluminium is the ideal material for crafting contemporary windows...
Aluminium is a good option for timber window replacement but is also perfect for creating a contemporary look too. The slim frames help achieve a sleek, minimalist feel and the colour range available includes the latest on trend shades and the neutral palette required for a modern industrial look.
With thanks to the super-slim aluminium profile, aluminium windows predominantly consist of glass, giving you a better outlook. And this high proportion of glass will fill your rooms with natural light, leaving them feeling bright and inviting.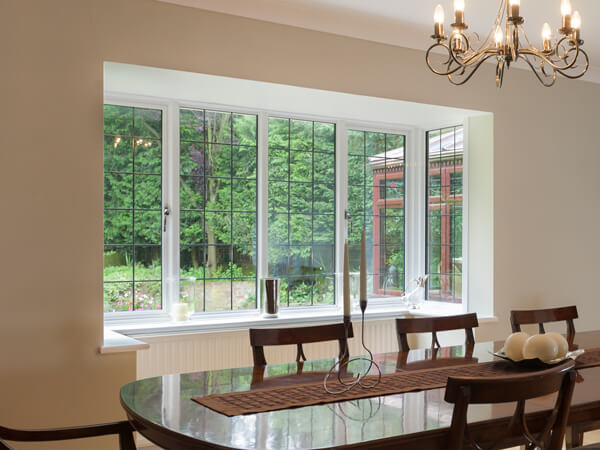 TAKE CONTROL OF THE DESIGN
You can inform the design of our Aluminium Windows and get the final say on everything, including the finish incorporated into the aluminium frame and the type of glazing and hardware used. Just tell our consultants exactly what you want.
A colourful array of stylish finishes...
We have an impressive array of stunning aluminium colours in gloss, matt and satin finishes for you to choose from. A robust powder-coating process is what gives them their durability and richness in texture, and importantly makes our aluminium windows very low maintenance. You can also select dual colour, for a different internal colour to match your decor.
Glazing comes in many different forms…
When returning home and closing the front door behind you, it's only right to expect a certain amount of privacy, but it's sometimes never as simple as that. If you feel somewhat exposed even when indoors then perhaps think about installing privacy glazing as it will limit what people can see as they look into your property from the outside. Despite its purpose, you can still expect a generous amount of natural sunlight to force its way through the glass during the day.
Get to grips with our hardware
Some may regard the handles on their windows as a very minor feature, but our Aluminium Windows wouldn't be as good as they are without them.
You will find a varied mix of handle styles in our hardware collection, from the ultra-modern to the tried-and-tested classic. They are each made with immense precision.
REQUEST YOUR FREE QUOTE
Simply fill in your details for your free, no obligation quotation, and click "Get Quote"
NEED MORE INSPIRATION? REQUEST A BROCHURE
Simply hover and click the brochures you would like to browse, complete the accompanying form and choose to receive as a download or in the post.
Step 1 - Please select the brochure(s) you would like: