Choosing Your Living Space
It's a real boom time for extensions, with so many of us wanting more space but not wanting the hassle and cost of moving. If you are looking to take that next step towards your dream home and add an extension then we suggest you have a read of our buyer's guide first.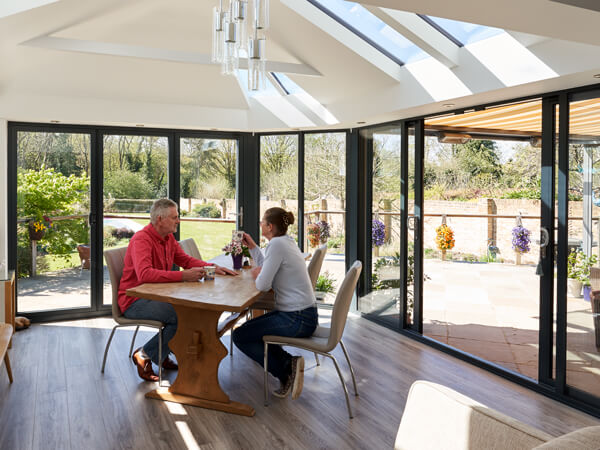 The perfect space
The first thing to decide on is the perfect area to extend. This will not only depend on the outside space available but also which part of your home you'd like to be able to make more of.
Perhaps you want a larger kitchen diner to entertain your guests. Or maybe an oasis of quiet to escape the bustle of the rest of a busy house. There may also be a favourite view you want to enjoy from the new space.
Once you are clear about the room you want to create you can then start thinking about the style of conservatory or orangery you want, the roofing system and the right windows and doors to match.
Designed just for you
We recommend you make sure your designer has the full range of tools available for computer generated design. A good designer will visualise the design for you, which will not only help you to understand exactly what you are getting for your investment but also helps with colour and style choices. And you will know how impressive the extension looks before you sign on the dotted line.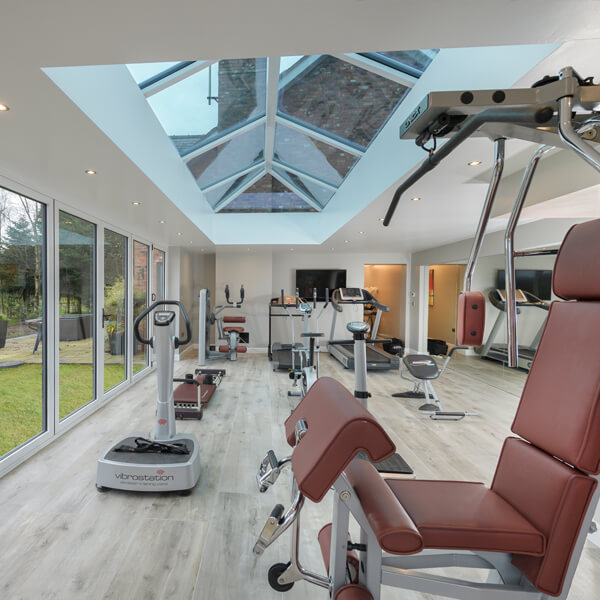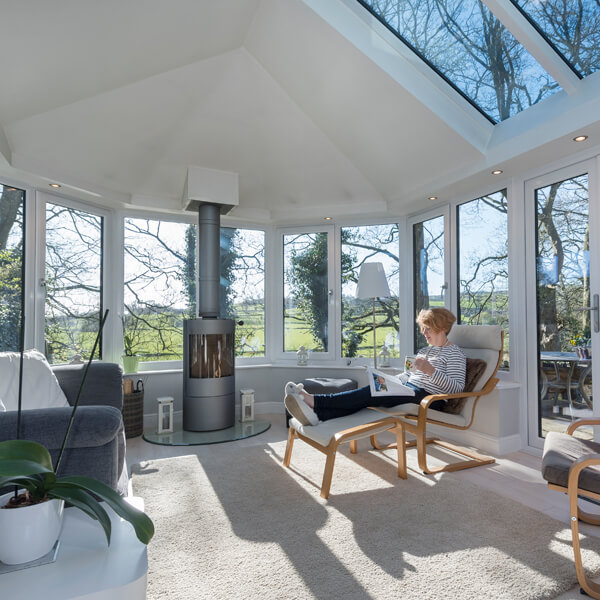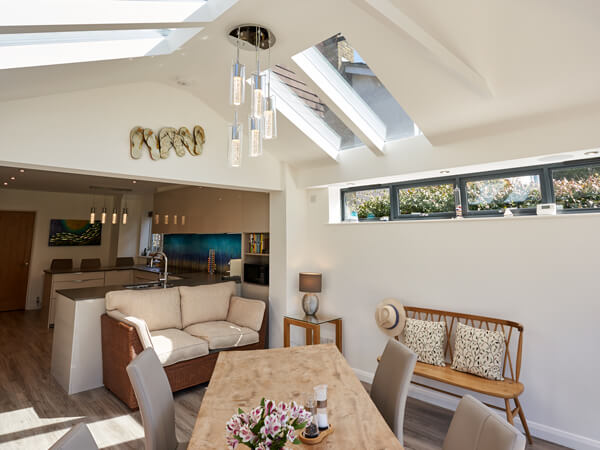 Accessories your space
If you have a favourite piece of furniture that you want to be a focal point, or a floor tile that is the hero of your interior design then let your designer know about it so they can build them into your final plan.
If your designer is 3D modelling the space for you they will also be able to show furniture layouts and ideas for wall hanging space, to help you really see how the room will look in the end. It's also a good idea to visit a showroom as not only do they showcase the type of structures available they will also be dressed to give you ideas for décor and lighting.
NEED MORE INSPIRATION? REQUEST A BROCHURE
Simply hover and click the brochures you would like to browse, complete the accompanying form and choose to receive as a download or in the post.
Step 1 - Please select the brochure(s) you would like:
HAZLEMERE PROMISES
We can't wait to show you why we are the team you can trust to take great care of your family home.
BEST PRICE PROMISE
We don't play games with our quotes. The price we send you (we always put everything in writing) is the best price available and any offers are entirely genuine.
10 YEAR GUARANTEE
We offer a comprehensive 10 year warranty period on our entire product range, so we guarantee to be there to sort everything out if the unexpected happens.
CUSTOMER SERVICE EXCELLENCE
We have a dedicated customer service team, so you'll always know who to contact if you need us. And we promise a cheerful welcome, they love helping.
NO DEPOSIT
We won't ask you for a deposit, and final payment is only due on installation once you know the product and service is as good as we promised.
OUR FINANCE CALCULATOR
See how affordable your home improvement can be with our Finance Calculator.
REQUEST YOUR FREE QUOTE
Simply fill in your details for your free, no obligation quotation, and click "Get Quote"
Our friendly team will be pleased to help with any questions you may have.