Your route to buying the perfect window...
You cannot expect to have a warm home if you don't at least have double glazing integrated into the windows you have installed. The internal temperature will immediately rise as a consequence of their presence and the cost of your energy bills will drop to a more affordable price. In addition to the thermal efficiency of the two pieces of glass, the thermally broken frame provides extra insulation and strength which will go a long way towards justify your investment.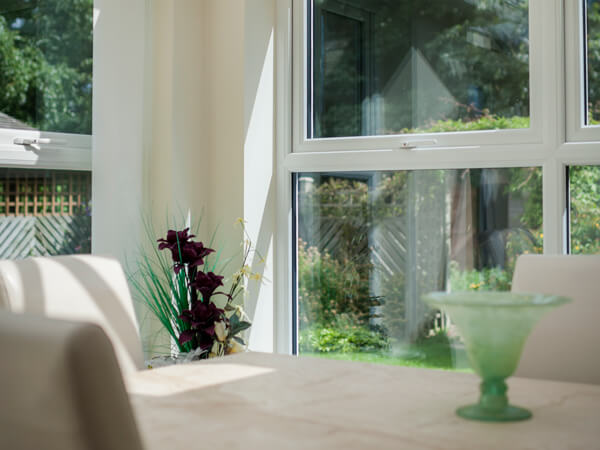 The ideal combination of style and comfort...
Our double glazing range has been engineered for performance, but we have not compromised on style either. The collection is available in a wide range of frame colours and finishes which can be complemented with a range of glass options allowing you to create a real wow-factor to your home.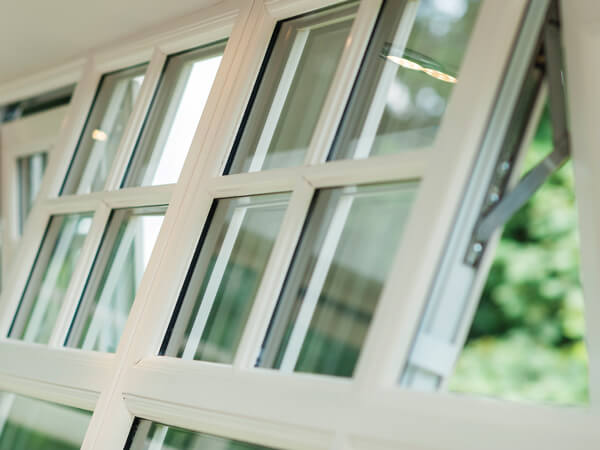 EXPLORE OUR DOUBLE GLAZING RANGE
UPVC is the favoured material for the majority of homeowners when choosing new double glazing which is no surprise, whilst the powder-coated finishes applied to aluminium double glazing creates a rich and deep texture.
Add warmth and style to your home with our Casement Windows collection...
Casement windows have long been a favourite of UK homeowners due to their simplicity and style. Suitable for all types of property these high-performance windows provide exceptional thermal performance and increased security for your family home. And with a 10-year guarantee you have peace of mind as well.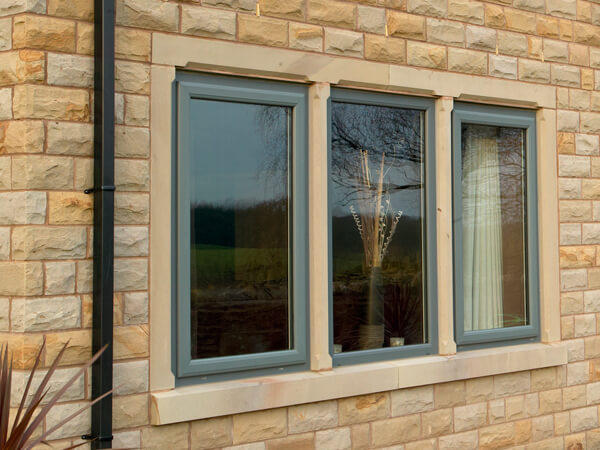 Enjoy complete versatility with tilt & turn...
Nothing matches tilt & turn windows for versatility. These elegant windows are suitable for a range of property types and their easy to clean nature makes them the perfect choice for difficult to reach locations.
The opening mechanism is designed to provide smooth operation with a simple short turn of the handle allowing the top portion of the window to tilt inwards, while a 90° turn of the handle allows the entire window to open.
The Tilt & Turn collection uses high-performance coated glass for energy efficiency, along with an 8-point locking system for security. These elegant windows are also manufactured using heavy duty engineered hinges to provide optimum durability.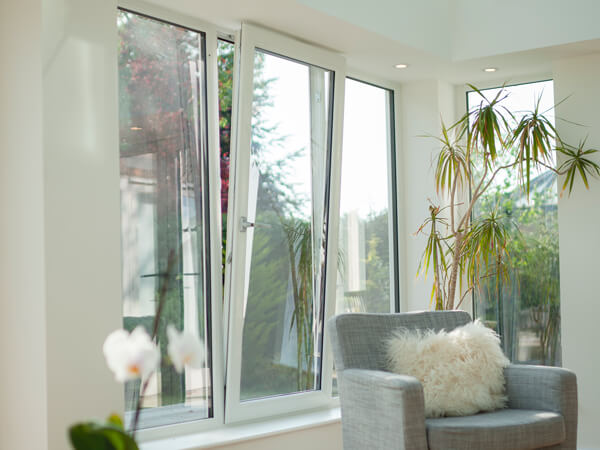 These windows are ideal for opening up spaces and make a great focal point for any room.
Our Bay & Bow collection is available in a range of multifaceted and angled styles along with a host of colours and woodgrain effects to complement the style of your property.
And even with the large expanse of glass, our Bay & Bow windows remain secure and energy efficient thanks to the use of our 8-point locking system and specially coated glass.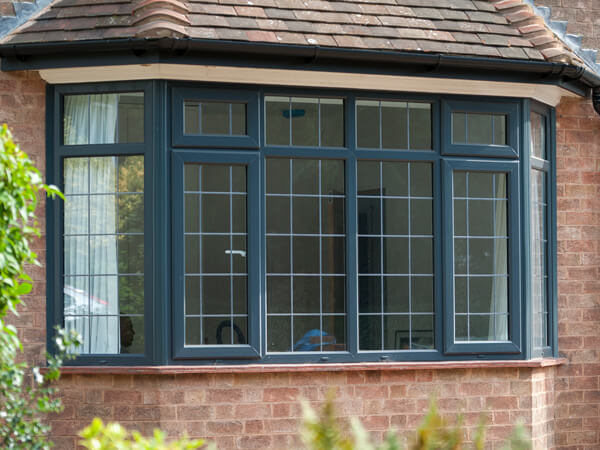 A modern take on a classic...
There is nothing like a traditional Georgian window to add a little class and elegance to a home. But while these traditional windows look beautiful they rarely perform well from an energy efficiency standpoint and their lack of modern day security features can make them easy prey for intruders.
Our collection solves these problems by ensuring the frame is built from high-quality, highly UPVC or aluminium. The frames are also secured using our 8-point locking system which helps to prevent access to even the most determined intruder. And with our specially coated glass fitted as standard, you can be sure they perform as good as they look.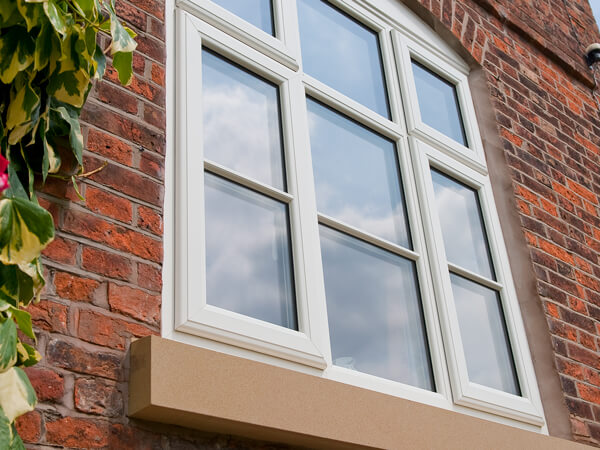 A comprehensive selection of finishes, colours and combinations...
White has traditionally been the colour of choice for UPVC windows, with woodgrain effect colours such as light oak or rosewood increasing in popularity too but there's now a growing demand for newer offerings such as olive grey, cream and anthracite. There's even dark red for those who really want to make a statement. Our design team will talk you through the full colour range to make sure you get just the look you're after.
A colourful array of stylish finishes...
You will be stunned by how astonishingly good our aluminium colours look. A robust powder-coating process is what gives them that all-important durability and richness in texture so that when applied to the frame they truly sparkle. The beauty of RAL aluminium coloured windows is that they can be dual coloured and usually come in a choice of gloss, matt or satin finish.
REQUEST YOUR FREE QUOTE
Simply fill in your details for your free, no obligation quotation, and click "Get Quote"
NEED MORE INSPIRATION? REQUEST A BROCHURE
Simply hover and click the brochures you would like to browse, complete the accompanying form and choose to receive as a download or in the post.
Step 1 - Please select the brochure(s) you would like:
OUR FINANCE CALCULATOR
See how affordable your new Windows & Doors can be with our Finance Calculator.
INSPIRED? GET A FREE QUOTE TODAY!
Simply fill in your details for your free, no obligation quotation, and click "Get Quote"
Our friendly team will be pleased to help with any questions you may have.