HAZLEMERE CONSERVATORIES
The possibilities for a Hazlemere conservatory are truly endless. From a home office to a playroom, deciding on the function of your conservatory will ultimately influence what size, style and specification you choose. Designed to be an extra feature of your home, the magnitude of glass used aims to bring the tranquillity of the outside indoors.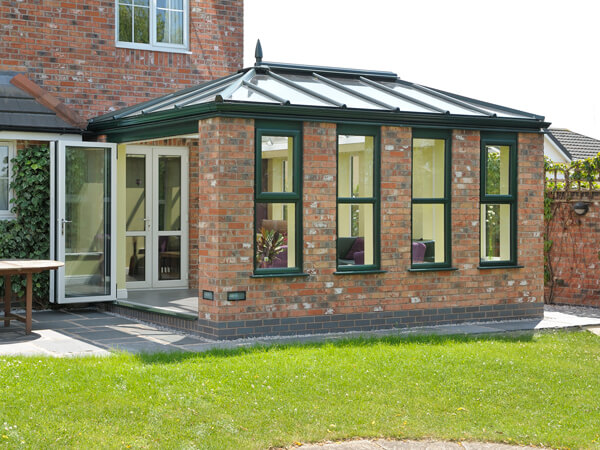 GLASS ROOF CONSERVATORY
A Hazlemere glass roof conservatory generates a feeling of light and space through the additional usage of glass, showcasing the beauty of the outdoors. This style allows you to enjoy the outdoors from every angle and perspective.
VIEW RANGE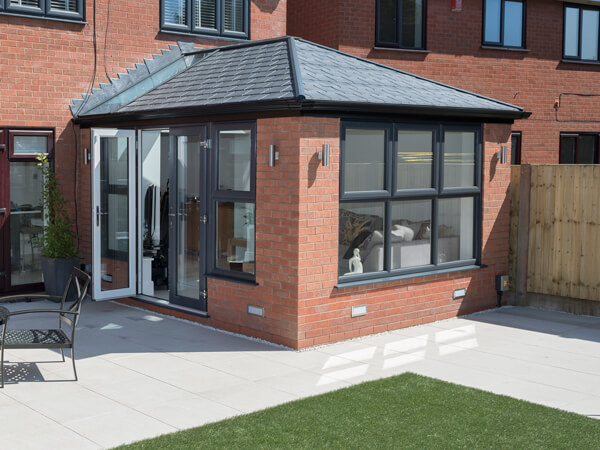 TILED ROOF CONSERVATORY
Our tiled roofs are fully insulated so you can enjoy your conservatory whatever the temperature outside. Built with the finest materials, you can rely on Hazlemere to provide lasting quality.
VIEW RANGE
Create the additional space you always imagined
Hazlemere is a leading conservatory company with over 35 years' experience in designing and installing a wide range of bespoke UPVC & aluminium conservatories. Whether you desire something straightforward or more intricate, our experienced expert conservatory designers will be able to guide you through the whole process – to create the perfect conservatory for your home.
A conservatory is unique to other home extensions because it is extremely adaptable and versatile. Fortunately, conservatories can be created to any size and specification, can be installed anywhere, and can be aligned with the style of homes found in the area.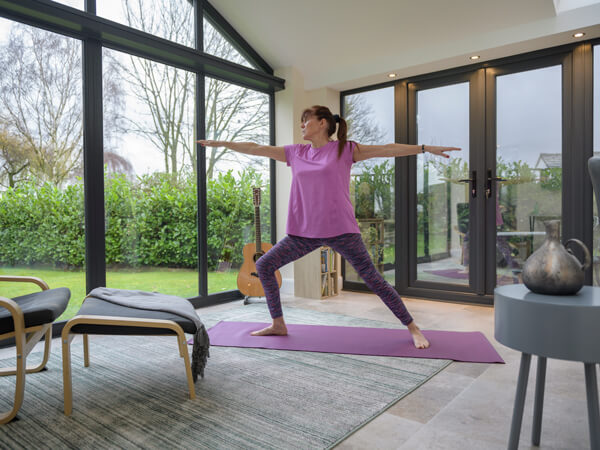 Plan for the unexpected
Purchasing a conservatory is a considerable financial commitment. You should ensure it is well-protected and covered by a guarantee.
We understand you need to plan for the unexpected, so Hazlemere's 10-year guarantee allows you to do this with peace of mind.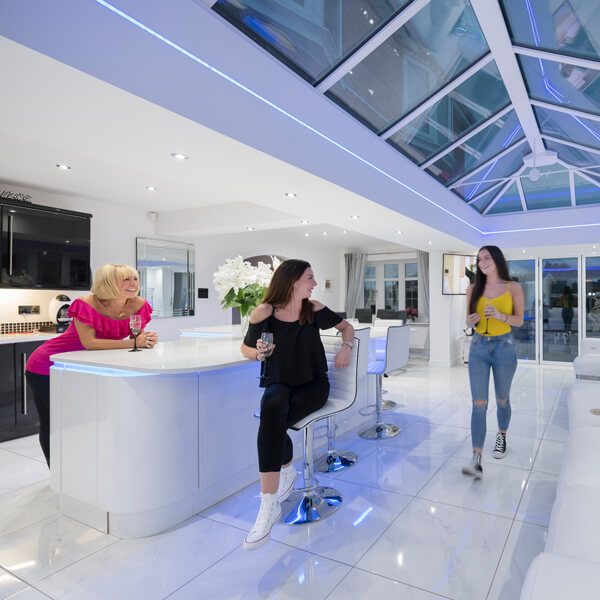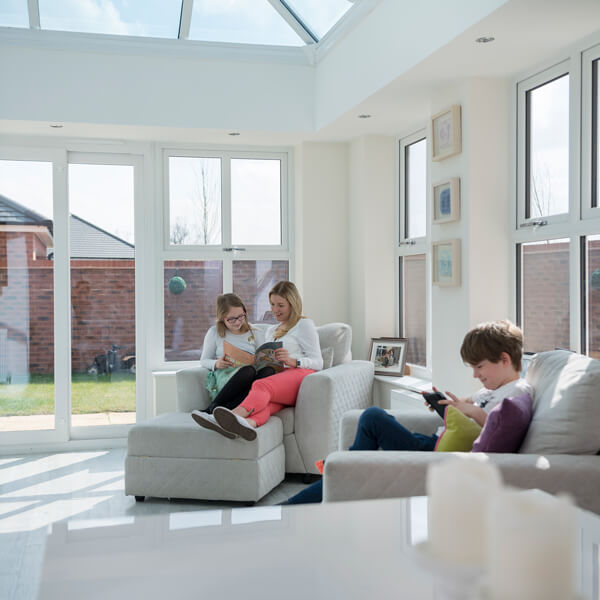 NEED MORE INSPIRATION? REQUEST A BROCHURE
Simply hover and click the brochures you would like to browse, complete the accompanying form and choose to receive as a download or in the post.
Step 1 - Please select the brochure(s) you would like:
EXPLORE OUR CONSERVATORY STYLES
Everyone has a personal style and vision for their home, we always want to give you a conservatory to match. We're experts in designing living spaces that complement homes, add value and transform our customers lives.
A Classic Conservatory is a must-have for those people who enjoy simply being at home.
With our range of classic conservatory designs, offering both space and value, we have a selection of conservatories from which you can choose the perfect addition to your home. Predominantly glazed and often featuring a dwarf wall, iconic conservatory styles such as the Victorian, Edwardian, Lean-to and Gable variations continue to enjoy their status as timeless favourites. However, vast improvements in the materials and components used in their construction have given these modern classics substance as well as style.
Lending themselves to a whole host of property types, Classic Conservatories offer the owner a private retreat away from the chores that wait in other rooms.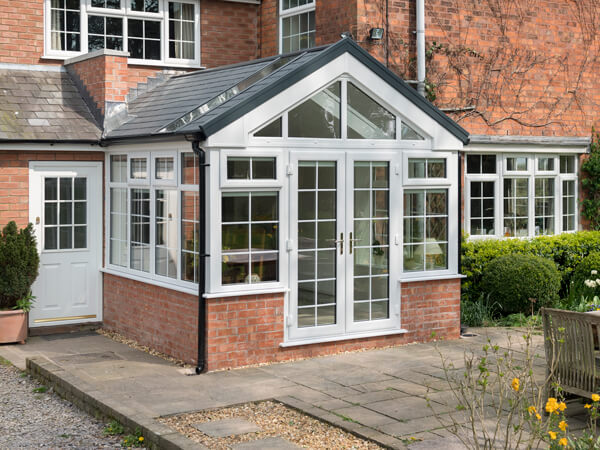 Stunning yet sympathetic to the existing property...
An internal lighting pelmet transforms a Classic into a Contemporary Conservatory and offers what many feel is a cosier environment, especially in the evenings. Mounted spotlights make a Contemporary Conservatory the perfect room to relax and watch the sun rise, and set. Externally, a cornice can also be introduced to add to the elegance.
The modern feel of Contemporary Conservatories can be heightened by coloured frames. Likewise Bi-Fold Doors, French Doors and Sliding Patio Doors are a common element of a Contemporary Conservatory and these styles of doors can be used both internally, to adjoin the conservatory with another room, and externally to connect the indoors with the outdoors.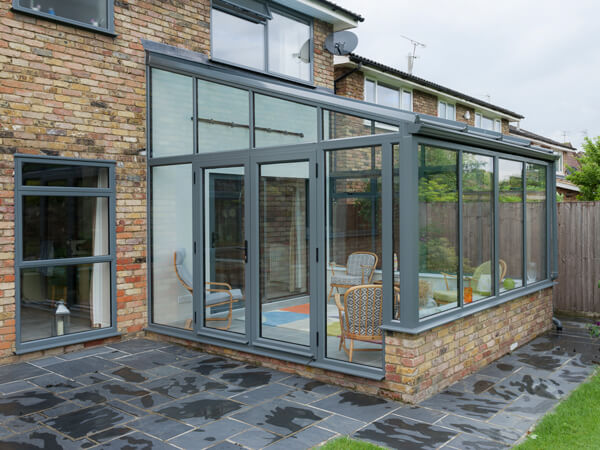 Turn your vision into a reality with a Bespoke Conservatory design...
Bespoke Conservatories take their inspiration from each and every one of the more classic styles yet refuse to be categorised as one or the other. They are quite literally unique and are ideal for people who have a very clear idea about what their dream home looks like. Needless to say, Bespoke Conservatories can be designed to subtly complement your property or stand out in awe inspiring fashion.
Despite their sometimes large-scale size and complex configuration Bespoke Conservatories remain predominantly glazed. They can be designed around a multitude of obstacles and often look all the more impressive and unique for it. Add to this the array of colours, glass options and accessories to choose from and, of course, the internal décor and furnishings, and you'll achieve something that is unquestionably one of a kind.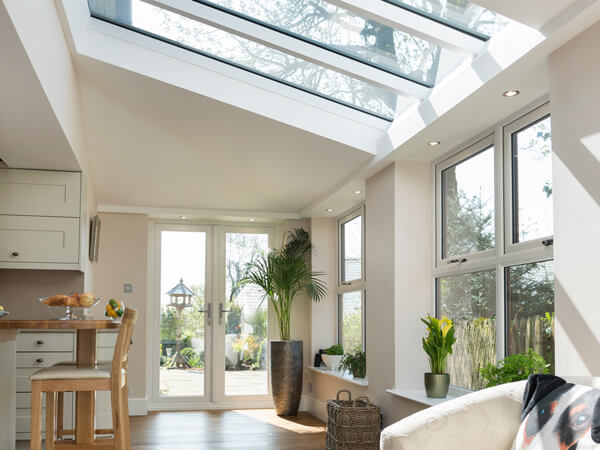 OUR FINANCE CALCULATOR
See how affordable your home improvement can be with our Finance Calculator.
INSPIRED? GET A FREE QUOTE TODAY!
Simply fill in your details for your free, no obligation quotation, and click "Get Quote"
HAZLEMERE PROMISES
We can't wait to show you why we are the team you can trust to take great care of your family home.