HOME OFFICE EXTENSION
With more people working from home and remote work becoming a constant in many households, it may be time to take the plunge and invest in a home office extension. Fortunately, Hazlemere can design a home office extension that will combine everything you need for a productive space with home comforts just steps away. We can all agree that surroundings are instrumental to productivity.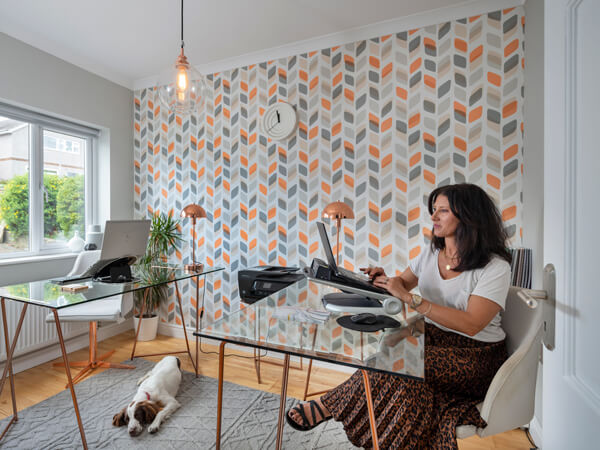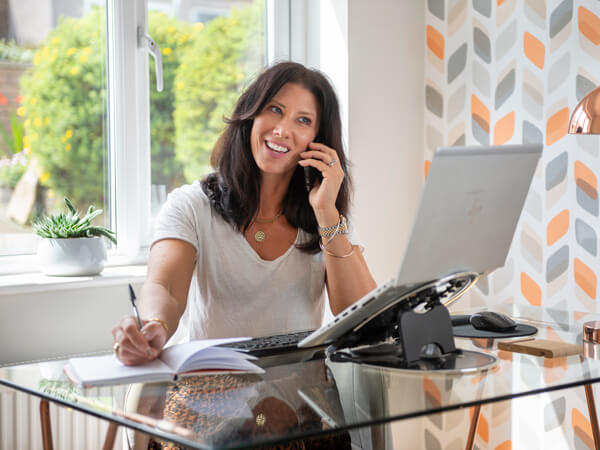 KITCHEN EXTENSION
What if we told you that you could get your dream kitchen without needing to move house? Allow Hazlemere to extend your property to create a kitchen that is spacious enough for the entire family. As well as increasing your home's valuation, Hazlemere can create an open-plan kitchen that the entire household will enjoy spending time in. Whether it's grabbing a quick breakfast before work, or everyone cooking together, you can ensure your kitchen is equipped for your needs and more.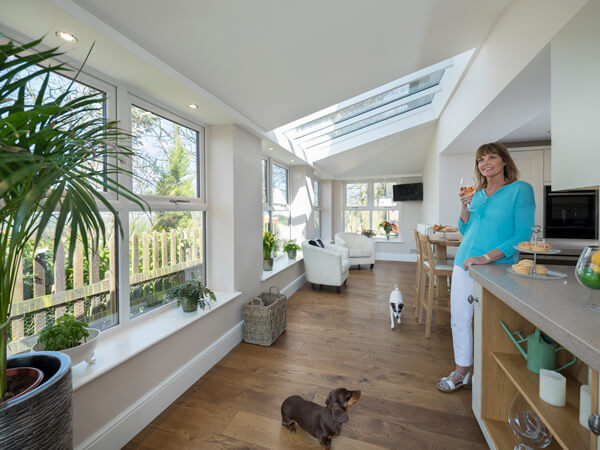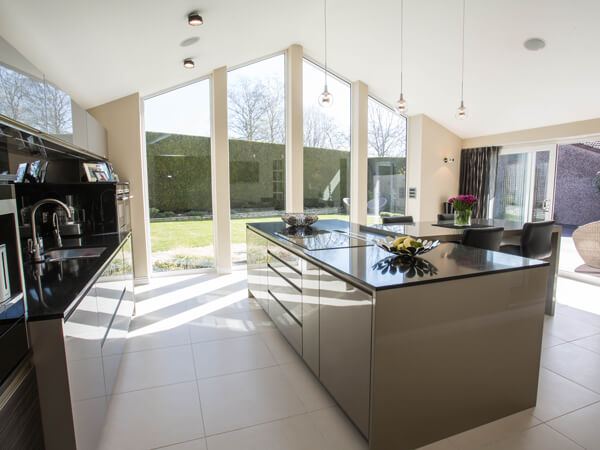 DINING ROOM EXTENSION
Mealtimes are a special time for families, couples and friends. The dining room is the perfect setting to enjoy a bottle of wine with friends, catch up with family and show off your cooking skills to your in-laws. With a dining room extension from Hazlemere, you will finally have a place to host those dinner parties you've always dreamed of.
Add a light and welcoming dining room extension that incorporates your needs in an energy efficient space that you can enjoy every single mealtime.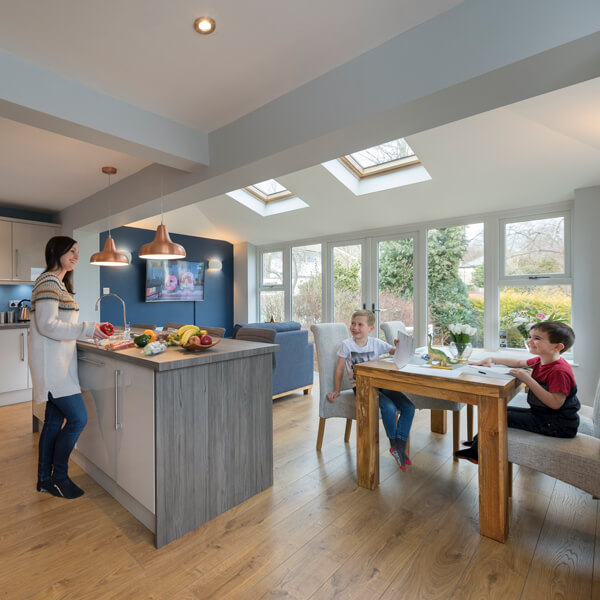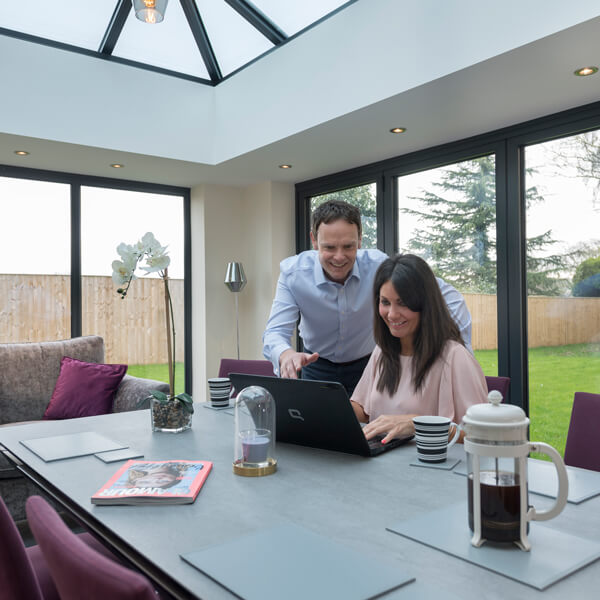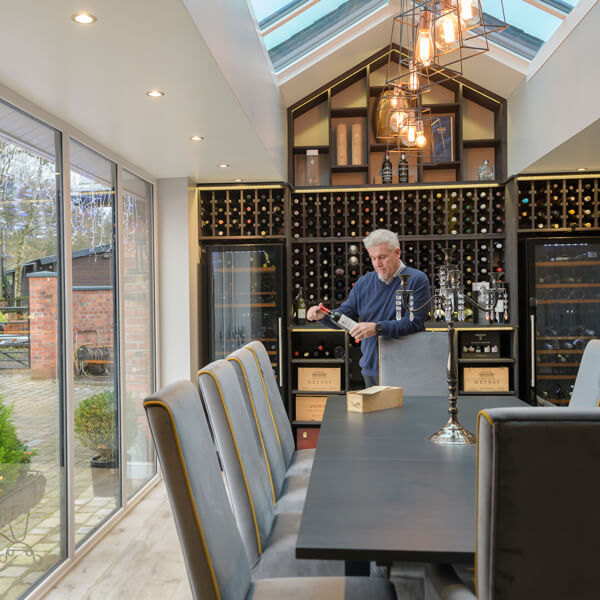 OUR FINANCE CALCULATOR
See how affordable your home improvement can be with our Finance Calculator.
INSPIRED? GET A FREE QUOTE TODAY!
Simply fill in your details for your free, no obligation quotation, and click "Get Quote"
DISCOVER MORE ABOUT OUR EXTENSIONS
Extending your home is one of the best things you can do add practical living space to your home and improve the value of the property. To help you decide which extension is right for you we've answered some of our most commonly asked questions below. If you'd any advice in choosing your perfect extension, our team of advisors are here to help. Alternatively visit one of our showrooms to browse our extension range in person.
Do you need planning permission for an extension? What is the maximum extension you can build without planning permission?
Planning permission for extensions – is it needed or not?
Permitted Development Rights grant you permission to extend your property without having to go through the process of applying to your local authority for planning permission.
In recent years, there has been a relaxation of planning laws to do away with the red tape that many householders face when they want to grow their homes. Not every property enjoys Permitted Development Rights, so you should clarify this ahead of getting an extension fitted.
Inform the team at Hazlemere if you want an extension that exceeds the size limits for it to conform to Permitted Development Rights and we'll help with the organising of planning permission. If you'd rather stick to the relevant conditions to avoid any planning obligations, the extension will be kept within the size limits.
Your house type will determine how big of an extension you can have for it to be a Permitted Development.
Conservatories and home extensions can measure up to six metres, but if you live in a detached home, the maximum size increases to eight metres.
An extension is not allowed to exceed the height of the top of your roof and no more than 50% of the land around the property can be covered by other buildings. The guidelines will be explained more fully at a design appointment.
How much value will an extension add to my home?
Adding an extension to your home will add immense value.
As much as we would like to, it is hard to give you a precise indication of how much the valuation of your property will increase after the fitting of a home extension. We will be in a better position to do this once we know what extension you want, how big it needs to be, how you're going to use the space, where you live etc.
For a rough guide, we can share research conducted by Nationwide, suggesting that the addition of an extension to an average three-bedroom house can raise its value by 23%.
It's worth getting in touch with two or three local estate agents to request an estimation of how much an extension will improve your home's current valuation. They will probably ask to come and value the house in order to do this.
Should I add an extension to my home?
Extending your house will benefit all the family.
Everyone has their own reasoning for wanting to extend their current living space and extending is much less stressful and much less costly than moving.
It will be like gaining a new house all over again, with a new room that you can use in just about any way you like. Home office extensions have gained in popularity since the pandemic forced millions of employees to work remotely from home, or you may have added to your family and need extra space to accommodate a new arrival.
The adding of an extension to your home will also take it that bit closer to your garden, and you can invite it into the structure by including a feature door in its design that enables you to open it e.g., bi-folding doors, French doors, patio doors, or triple track doors.
Are extensions worth it?
Investing into an extension will be money well spent.
The advantages of extending heavily outweigh the disadvantages, in fact, what disadvantages are there?
You're investing into your home with the purchasing of an extension, which more often than not, is a sensible thing to do, and it can make the property more sellable and desirable to buyers, putting you in a strong position when you come to place it on the market.
Our extensions are professionally designed and installed and tailored for each customer, with us letting you marshal how it is configured and accessorised.
The finished extension will be a place you're proud of and have traces of your character internally and externally.
Our friendly team will be pleased to help with any questions you may have.