Offering maximum energy savings for your home.
They have the same great looks as double glazing, but are far more superior in terms of thermal efficiency – approximately 60% more thermally efficient than standard "C"-rated double glazed windows, and 40% more efficient than standard "A"-rated double glazing – therefore saving you hundreds of pounds on your fuel bills. They also provide improved home security, by adding strength, can be incorporated into any window style and are yet another barrier to intrusion.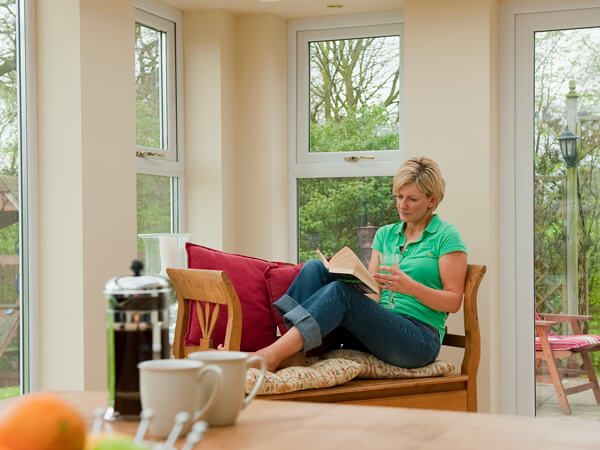 40% more thermally efficient than standard A-rated double glazing...
Our A+ and A++ UPVC triple glazing keep more heat in each room where older, less efficient windows simply let it escape and, in turn, they reduce UK household carbon emissions. The specially selected internal pane of soft coat glass used in triple glazing reflects heat back into the room as it tries to escape.
Any heat that does pass through the internal pane is reflected by a second pane of soft coat glass. This second pane also creates two cavities (as opposed to just one) that are filled with Argon; an inert gas which, together with warm-edge spacer bars, controls the transfer of heat extremely effectively.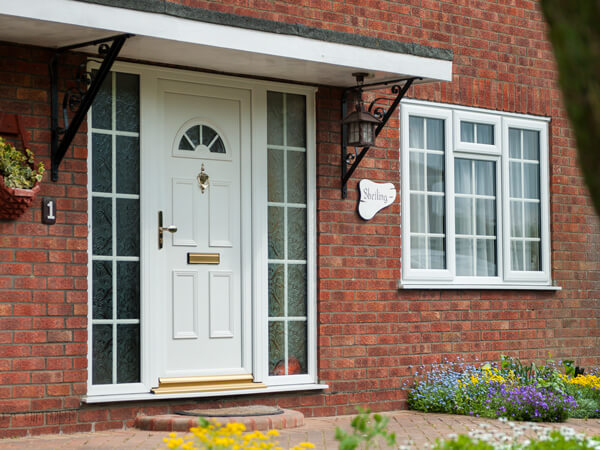 Triple glazing reduces the need for expensive central heating systems...
As a result of being more thermally efficient, triple glazing windows significantly reduce the need for expensive central heating systems, saving you money and the environment carbon emissions.
According to the Glass & Glazing Federation's (GGF) Energy Savings Calculator, standard A-rated windows could save you almost £7,500 on your energy bills over the next twenty years, simply by turning your heating down and having it on less often.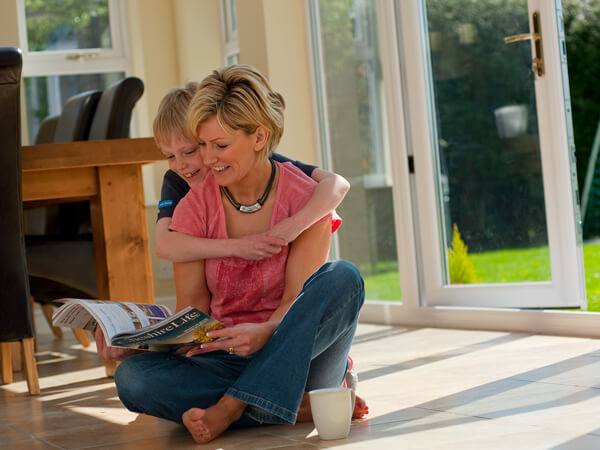 Triple glazing facilitates a perfect room temperature by all but eliminating cold spots and draughts...
Tests have shown that if it was -5°c outside and 21°c inside, the surface temperature of the internal pane of glass would be approximately 18°c, which goes to show just how effective triple glazing is at keeping the heat in, and the cold out.
Similar tests using old-fashioned double glazed windows registered an internal pane temperature of just 11°c. Most important of all, you and your family will have a comfortable atmosphere in and around the inside of your property.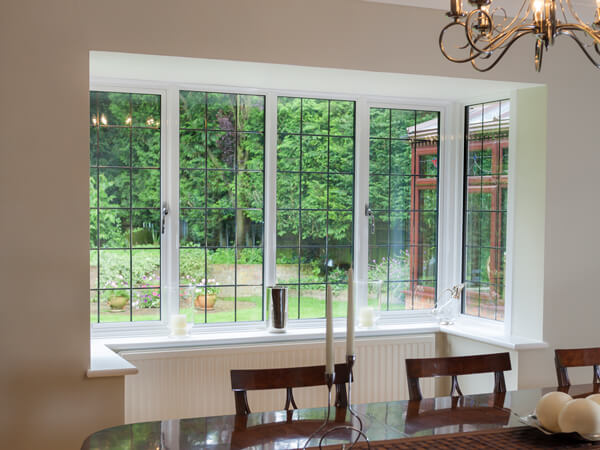 Features and benefits of triple glazing...
The materials and components used in the production of our triple glazed windows have been selected for their vital contribution to the overall thermal efficiency of the product.
Hazlemere's triple glazing includes; multi-chambered profile, warm-edge spacer bars, soft-coat glass, Argon gas and thermal reinforcing*. The result is that triple glazing has a very impressive U-value (heat loss value) of just 1.0!
Simply, triple glazed windows will keep more heat in your home, meaning you will no longer need to have your central heating on for long periods - thereby helping reduce both your property's carbon emissions and your monthly outgoings.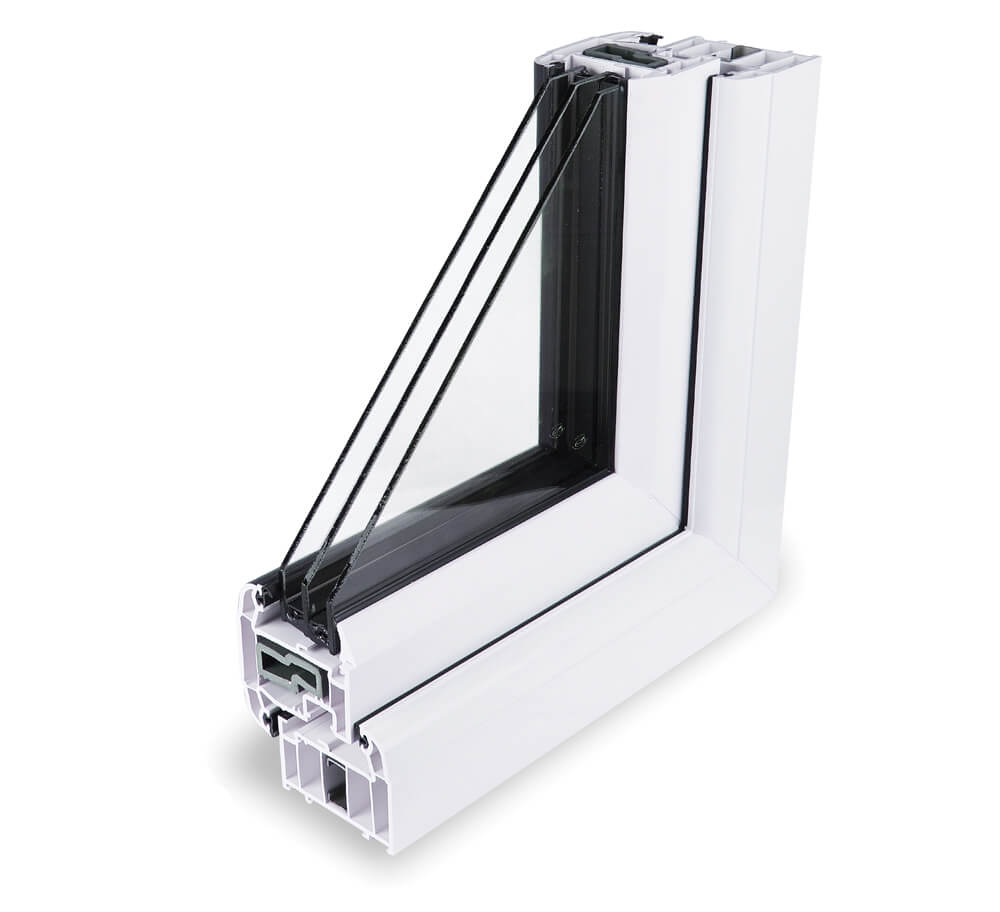 Herculean Hinge
Heavy duty, highly engineered hinges that provide increased load bearing. With anti-crowbar technology and sustained use for a lifetime.
Locking
Up to 9-point locking system and two high compression hinge bolts to create 360-degree solidity. Also available with enhanced security option designed to meet the requirements of the police-recognised Secured by Design initiative.
UPVC Frame
Highly engineered frames, that encompass 14 chambers (combined sash and frame) to provide supreme thermal performance. Maximum protection against twist and ageing so your windows will look and operate like new for longer.
Weather Seal
Dual density and high elasticity for twice the standard coverage. Long lasting airtight protection from the elements and added noise reduction.
Ultimate Glass
High performance next generation glass for superb energy efficiency. Ultra-clear outer pane and a super soft coat inner pane. Improved clarity for the perfect view.
Handles
Our handles come in a range of colours to suit your home. Built to last with robust materials and quality finishes.
A third pane of glass, by definition, makes triple glazing much harder to break than a double glazed window...
Hazlemere's triple glazed windows are internally beaded which means that the triple glazed window can only be removed from inside the home, thus making it impossible for intruders to enter your home by removing the glass sealed unit from the outside.
Like all Hazlemere products, triple glazing windows incorporate only the best hardware that has been quality tested and proven to provide formidable security. You can rest assured that your family and belongings are safe behind Hazlemere's triple glazed windows.
PERSONALISE YOUR WINDOW DESIGN
Once you have selected a window style, the next step is to customise the window to your liking. We have a superb array of coloured finishes, glazing choices and exquisite hardware for our impressive window suite.
REQUEST YOUR FREE QUOTE
Simply fill in your details for your free, no obligation quotation, and click "Get Quote"
OUR FINANCE CALCULATOR
See how affordable your new Windows & Doors can be with our Finance Calculator.
INSPIRED? GET A FREE QUOTE TODAY!
Simply fill in your details for your free, no obligation quotation, and click "Get Quote"