LEAN-TO CONSERVATORIES
Lean-to conservatories are the perfect choice for homeowners that prefer a simple look…
GET A FREE QUOTE
A classic conservatory design...
The traditional Lean-to conservatory also known as a Mediterranean conservatory or Sunroom conservatory, with its simple clean lines is ideal for bungalows or where the smallest angles of roof pitch and free spans of up to 4 metres are necessary. For properties with little room under the eaves or for those homeowners that prefer a simple look, a Lean-to conservatory is the ideal choice.
The pitch of the roof can be varied, making this a versatile and popular style option. All lean-to conservatories are available in a range of colours and a choice door, including French doors, patio doors or the latest bi-folding doors.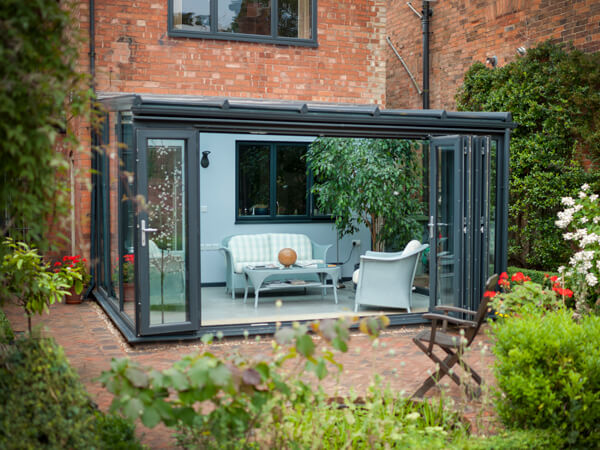 LEAN-TO CONSERVATORY RANGE
Browse through our range of Lean-To Conservatory options from glass roof or tiled roof designs or select from UPVC or aluminium frames.
Arguably the most understated conservatory and roof style is the Lean-to...
Arguably the most understated conservatory and glass roof style is the Lean-to, which is commonly installed on bungalows. The clean lines and sophistication of a Lean-to owe a lot to the sheer simplicity of its design; it is unfussy and offers maximum internal floor space and a glass roof serves to broaden its versatility as a room for all seasons.
Glazed gable ends allow even more natural light into the room, adding to that which is facilitated by the windows and doors.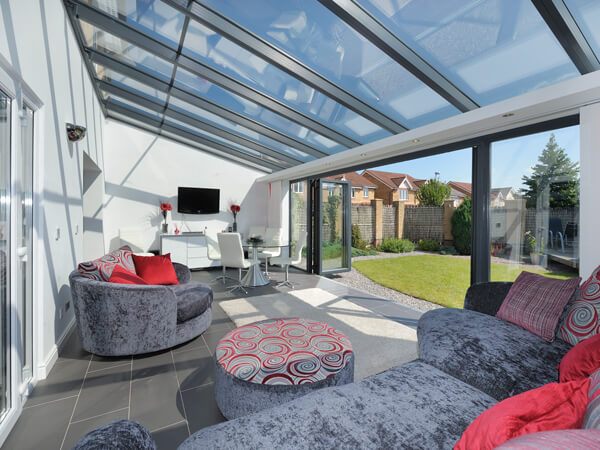 A lean-to conservatory is the perfect application for a simple, but mightily effective, solid roof.
A solid roof will be as fundamental to your lean-to conservatory as any other component in the overall structure, supplying it with the energy efficiency it needs to remain useable throughout the year.
It may not be a prominent aspect of the final design, but its presence must not be underestimated if you want to avoid the prospect of a lean-to conservatory that feels a little too cold in winter or too warm in summer. You simply cannot afford to go without a solid roof if you decide to choose more warmth over more daylight.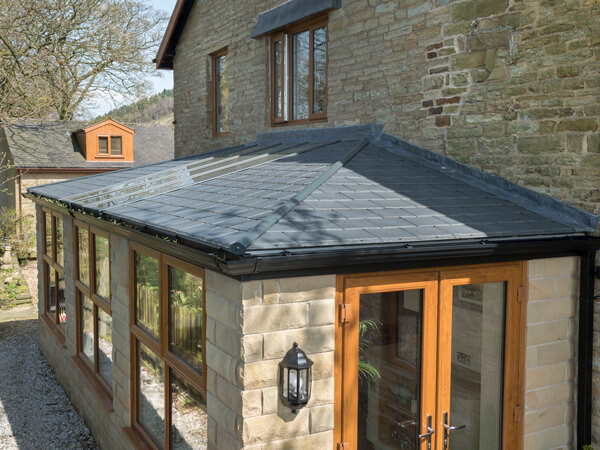 Lean-to conservatory is the perfect application for a simple, but mightily effective, solid roof.
It's not surprising that UPVC lean-to conservatories are a very popular design in the UK. They're also the most cost-effective – so you can have all the added space and lifestyle benefits of a conservatory at minimal cost. UPVC requires very little maintenance given the incredible durability of the material.
As an alternative to a classic Lean-to, you could opt for what's known as a hipped Lean-to which has an additional roof facet at one or both ends of the conservatory – ask our design consultant for more information.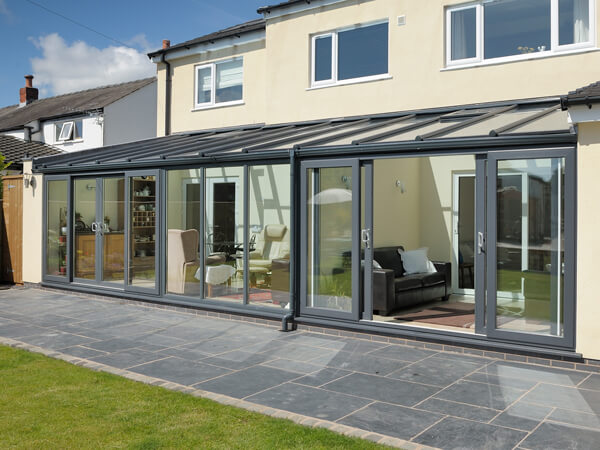 Aluminium is a lightweight yet very strong building material, especially for lean-to conservatories.
Energy saving wise, aluminium is very energy efficient as each has a "thermal break" which effectively separates the exterior and interior surfaces to stop heat and cold crossing from outside to inside.
All Hazlemere's aluminium lean-to onservatories come with a fully comprehensive ten year guarantee on both the product and the installation. In addition, All our aluminium lean-to conservatories come with toughened safety glass double glazing as standard.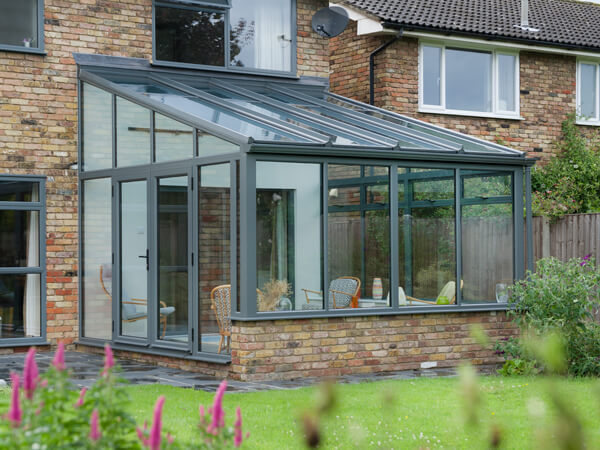 EXPLORE CONSERVATORY OPTIONS
Once you've decided on the style of your new conservatory, we have a huge variety of frame, colour and hardware options for you to choose from that will help you really personalise your look. From a traditional cottage feel to a sleek and contemporary conservatory design, we'll have the perfect combination of UPVC or aluminium materials that will work for you. Your choices will influence the level of security and energy efficiency of your build too, so it 's important to get it right.
NEED MORE INSPIRATION? REQUEST A BROCHURE
Simply hover and click the brochures you would like to browse, complete the accompanying form and choose to receive as a download or in the post.
Step 1 - Please select the brochure(s) you would like:
OUR FINANCE CALCULATOR
See how affordable your new Living Space can be with our Finance Calculator.
REQUEST YOUR FREE QUOTE
Simply fill in your details for your free, no obligation quotation, and click "Get Quote"
Our friendly team will be pleased to help with any questions you may have.