If you have a firm knowledge of timber window designs, a flush window will look familiar to you. You will recognise its similarity to a traditional flush casement window due to the woodgrain effect and period hardware attached to the inside. This will make it all the more surprising to you when we reveal that it is manufactured from UPVC, rather than timber.
The residents in this house were astounded when they discovered that, and very soon afterwards asked for golden oak flush windows to be fitted in place of their existing wooden windows.
Providing a very varied mix of openings, each window comes with historically accurate hardware, including monkeytail handles. Each piece of hardware has been modelled on traditional flush casement window furniture and we hope that will immediately become evident when you see them for the first time.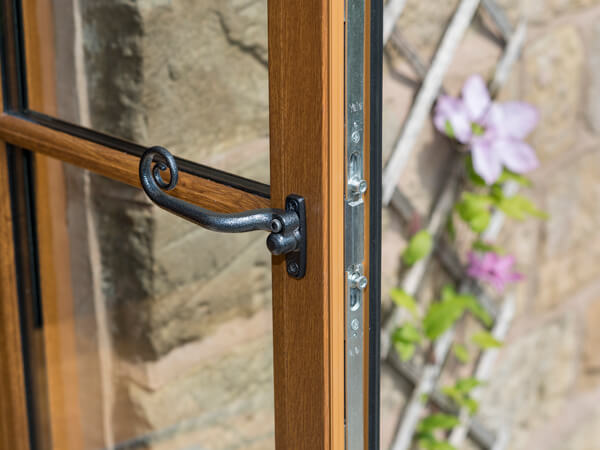 We have been equally as meticulous creating this luxury window suite as the gardeners have when preparing that pretty lawn outside. Our flush casement window is back in the spotlight and a popular choice for many homeowners.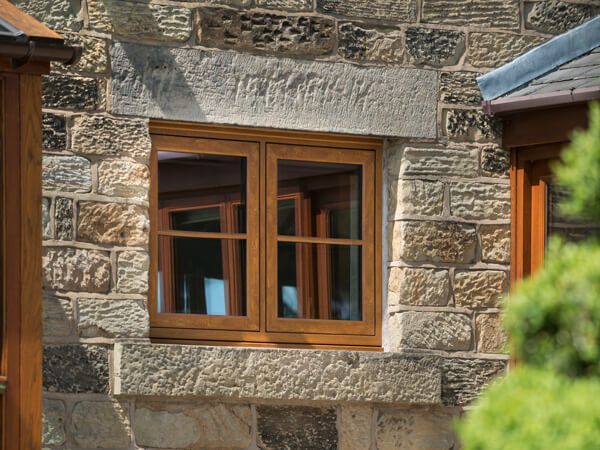 HAZLEMERE PROMISES
We can't wait to show you why we are the team you can trust to take great care of your family home.
BEST PRICE PROMISE
We don't play games with our quotes. The price we send you (we always put everything in writing) is the best price available and any offers are entirely genuine.
10 YEAR GUARANTEE
We offer a comprehensive 10 year warranty period on our entire product range, so we guarantee to be there to sort everything out if the unexpected happens.
CUSTOMER SERVICE EXCELLENCE
We have a dedicated customer service team, so you'll always know who to contact if you need us. And we promise a cheerful welcome, they love helping.
NO DEPOSIT
We won't ask you for a deposit, and final payment is only due on installation once you know the product and service is as good as we promised.
INSPIRED? GET A FREE QUOTE TODAY!
Simply fill in your details for your free, no obligation quotation, and click "Get Quote"
Our friendly team will be pleased to help with any questions you may have.