Aluminium has become a highly favoured building material in recent years as it is easily moulded and offers unbeatable strength. This is exactly what you need to produce the very best bi-folding doors and the signature slim sightlines that they're so synonymous for. These slender sightlines enable giant panes of glass to be inserted into the frames which in turn help to bring in lots of natural sunlight, as they will at this stylish home setting. When it came to colour it just had to be our fashionable grey finish.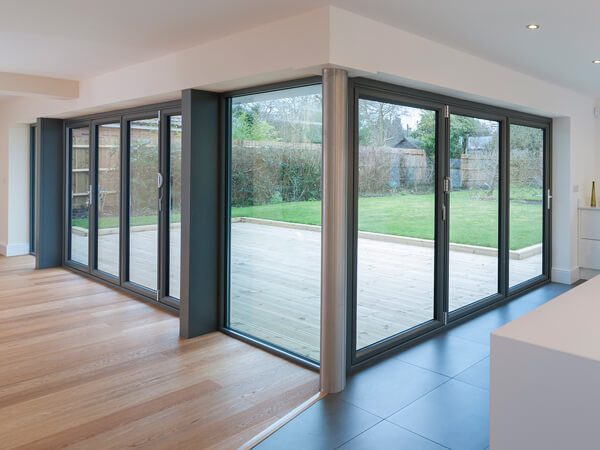 Two sides of the property can now be exposed to the outdoor environment thanks to how the bi-folding doors have been so cleverly incorporated into the downstairs space. The way they connect the kitchen to the decking area means that frequent al fresco lunches and dinners will become an integral part of home living.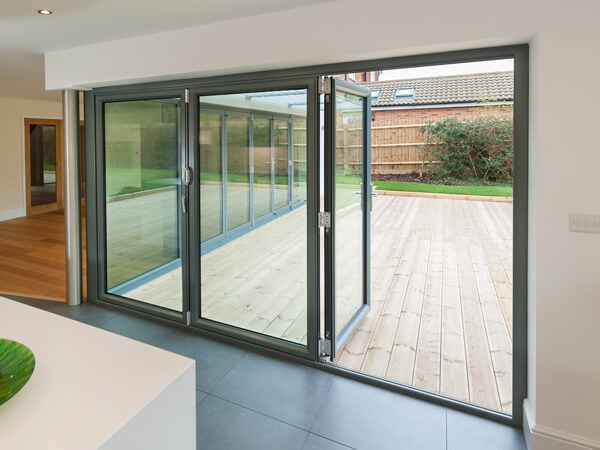 Just imagine how much cool air will circulate around the interior, particularly when the bottom opening windows are pushed outwards. A full set of doors have been accomplished following the fellow fitting of patio doors and French doors. Incorporating so many doors will present so many opportunities for the occupants and give them the perfect excuse to stay indoors on a regular basis.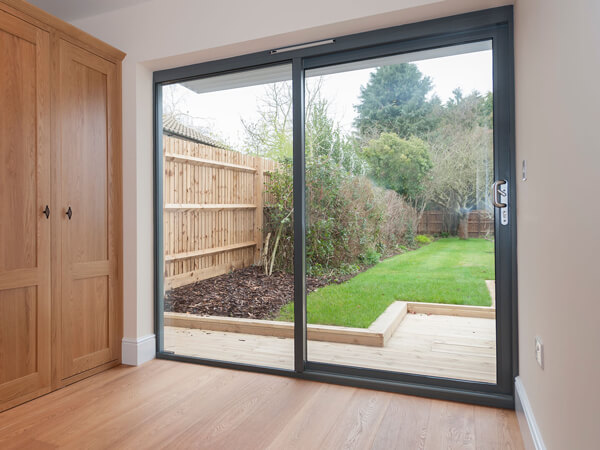 HAZLEMERE PROMISES
We can't wait to show you why we are the team you can trust to take great care of your family home.
BEST PRICE PROMISE
We don't play games with our quotes. The price we send you (we always put everything in writing) is the best price available and any offers are entirely genuine.
10 YEAR GUARANTEE
We offer a comprehensive 10 year warranty period on our entire product range, so we guarantee to be there to sort everything out if the unexpected happens.
CUSTOMER SERVICE EXCELLENCE
We have a dedicated customer service team, so you'll always know who to contact if you need us. And we promise a cheerful welcome, they love helping.
NO DEPOSIT
We won't ask you for a deposit, and final payment is only due on installation once you know the product and service is as good as we promised.
INSPIRED? GET A FREE QUOTE TODAY!
Simply fill in your details for your free, no obligation quotation, and click "Get Quote"
Our friendly team will be pleased to help with any questions you may have.