Prior to our arrival at this house, this orangery had been left largely empty in recent years, but now it's probably the busiest room in the house. The Ultraroof is the secret, a pre-manufactured roofing system utilising lightweight tiles / slates that enhances thermal efficiency and brings brightness indoors via its rectangular glass panels.
In order to space save, spotlights were inserted into the internal perimeter of the roof and help to shine a light on the entice space, comprised of a lounge, dining and kitchen. Choosing a Golden Oak finish gives it that aged, vintage effect.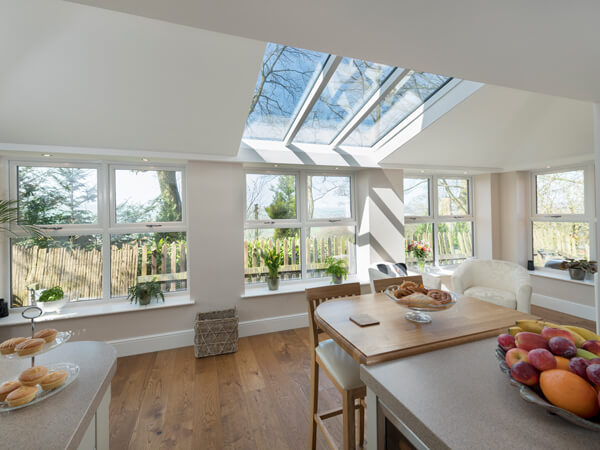 Putting patio doors in the extension was a definite necessity as it will enable the occupants to sit outside on a more regular basis and lovingly tend to their greenery. They're just as notable as the Ultraroof which despite its modern appearance, somehow looks completely at ease with the whole of the orangery design.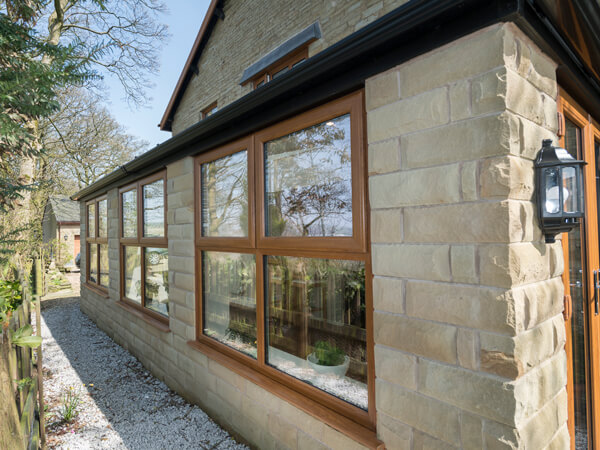 With an Ultraroof you know that you're absolutely assured of constant cosiness and that's why on completion of the work it was apt that the family decided to crack open the champagne and toast themselves on a choice well made. The Ultraroof won't let them down.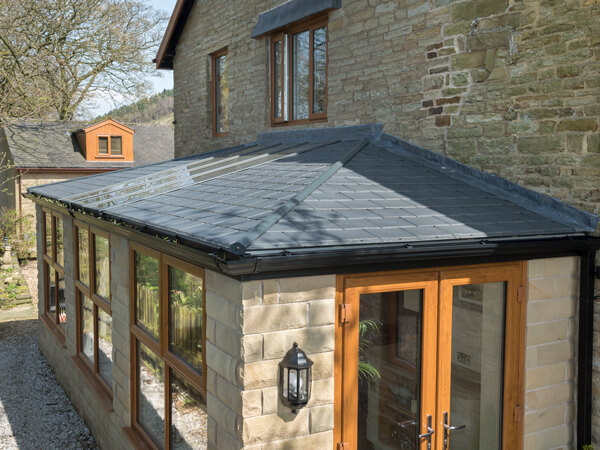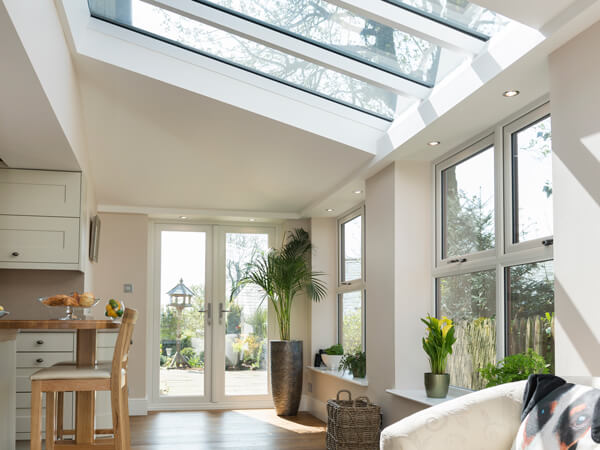 HAZLEMERE PROMISES
We can't wait to show you why we are the team you can trust to take great care of your family home.
BEST PRICE PROMISE
We don't play games with our quotes. The price we send you (we always put everything in writing) is the best price available and any offers are entirely genuine.
10 YEAR GUARANTEE
We offer a comprehensive 10 year warranty period on our entire product range, so we guarantee to be there to sort everything out if the unexpected happens.
CUSTOMER SERVICE EXCELLENCE
We have a dedicated customer service team, so you'll always know who to contact if you need us. And we promise a cheerful welcome, they love helping.
NO DEPOSIT
We won't ask you for a deposit, and final payment is only due on installation once you know the product and service is as good as we promised.
INSPIRED? GET A FREE QUOTE TODAY!
Simply fill in your details for your free, no obligation quotation, and click "Get Quote"
Our friendly team will be pleased to help with any questions you may have.