Old windows are a common cause of draughts and expensive energy bills. They can also have a detrimental effect on your home's aesthetics. You shouldn't allow this to happen as incorporating brand new UPVC windows will rectify these issues, something that was recognised by this homeowner. They began the process of buying their new windows by selecting the hardware and then choosing a finish. Knowing that traditional white coloured windows are an enduring favourite with people, the colour choice proved to be relatively easy.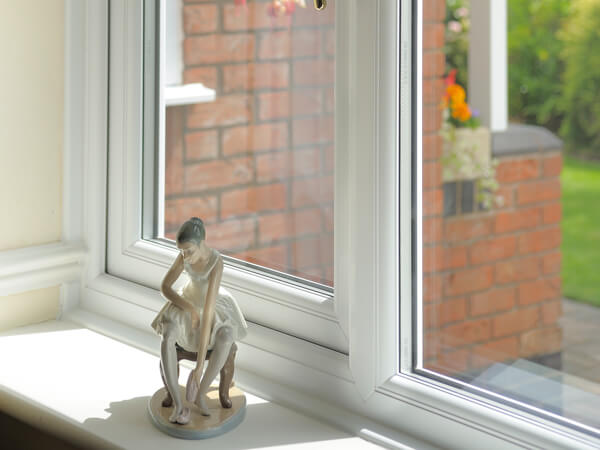 The majority of the house was fitted with standard UPVC windows, but one aperture demanded an arched window. We had it specially crafted to fit and it works really well against the arched brick background. You will also notice the inclusion of a bay window that projects outwards and will provide the most stunning perspective of the exterior from the interior.
Because of how the bay window is pitched, it also occupies less space than a conventional window style. This is no more evident than when the two side openings are prised forward via the gold plated handles after being unlocked and pushed. To restrict the sun from causing any sort of glare, the blind can be quickly drawn. New UPVC windows are a must in the modern home.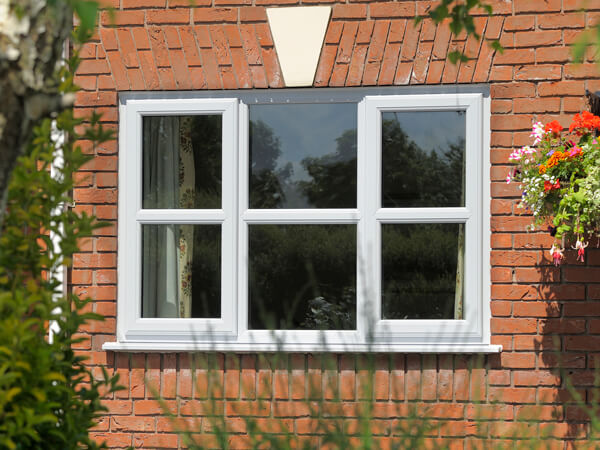 HAZLEMERE PROMISES
We can't wait to show you why we are the team you can trust to take great care of your family home.
BEST PRICE PROMISE
We don't play games with our quotes. The price we send you (we always put everything in writing) is the best price available and any offers are entirely genuine.
10 YEAR GUARANTEE
We offer a comprehensive 10 year warranty period on our entire product range, so we guarantee to be there to sort everything out if the unexpected happens.
CUSTOMER SERVICE EXCELLENCE
We have a dedicated customer service team, so you'll always know who to contact if you need us. And we promise a cheerful welcome, they love helping.
NO DEPOSIT
We won't ask you for a deposit, and final payment is only due on installation once you know the product and service is as good as we promised.
INSPIRED? GET A FREE QUOTE TODAY!
Simply fill in your details for your free, no obligation quotation, and click "Get Quote"
Our friendly team will be pleased to help with any questions you may have.