Add value and personality to your St Albans home with a conservatory from Hazlemere
The unique benefits of a double glazed conservatory is that it will not only add extra high quality living space to your home, but it will breathe new life into your property. The aesthetics of the structure, combined with its multi-purpose functionality, will help remind you exactly why you decided to acquire your Hertfordshire property in St Albans in the first place.
The types of properties in Hertfordshire vary from door to door, but householders with sufficient ground floor outdoor space have the opportunity to have a conservatory or orangery installed no matter the current shape or size their home. Hazlemere is able to offer designs that will totally transform both the interior and exterior of your St Albans property.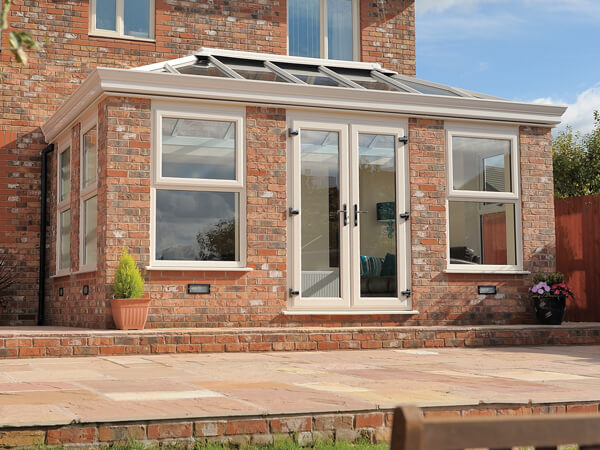 Our showrooms display some of our most outstanding conservatory designs available for people living in St Albans
Hazlemere Conservatories can take care of all plumbing, electrical and lighting requirements you have when you have one of our bespoke aluminium or UPVC double glazed conservatories installed at your home in St Albans. This means that, once built, you will be free to enjoy spacious new living of the highest quality.
Energy rated double glazed or triple glazed UPVC windows and doors are highly energy efficient, so ideal materials with which to construct a conservatory. However at Hazlemere we can go one step further as we also have three decades of experience manufacturing and designing energy efficient aluminium conservatories in addition to UPVC, for homes in St Albans, including "A" rated aluminium and UPVC windows and doors.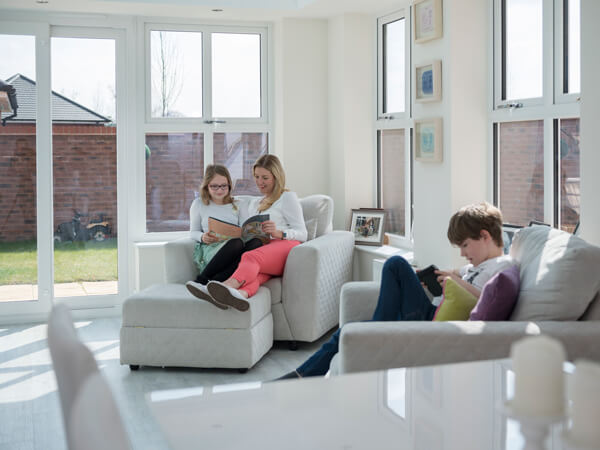 HAZLEMERE CONSERVATORIES
With our range of conservatory designs, offering both space and value, we have a selection of conservatories from which you can choose the perfect addition to your home.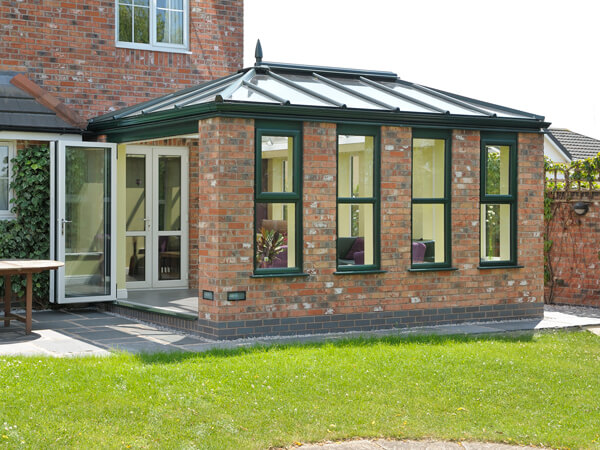 GLASS ROOF CONSERVATORY
A  glass roof conservatory from Hazlemere offers contemporary style with an expanse of natural light for a modern look. Aesthetically stunning, you can enjoy exterior views whilst in the comfort of your own home.
VIEW RANGE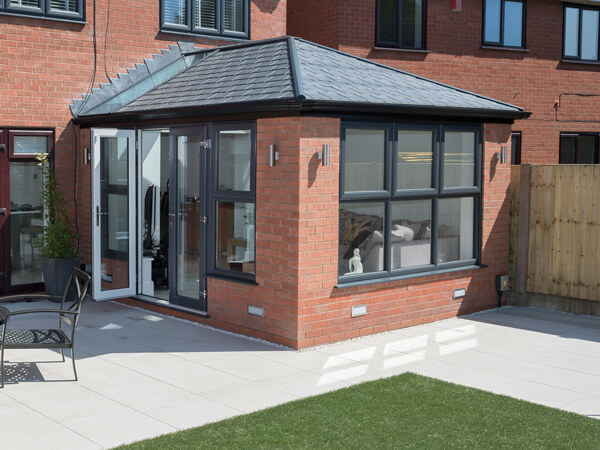 TILED ROOF CONSERVATORY
Our solid roof is just that! Fully insulated to allow for perfect temperature control in our tiled roof conservatories all-year-round. Made from premium materials, this tiled roof is incredibly lightweight.
VIEW RANGE
The slim profiles, strength and durability of aluminium makes it the perfect material for Hazlemere to work with to make sure each of our products have the longevity required to give your home in Hertfordshire value for money and reliability.
You need have no qualms about investing in a high quality bespoke aluminium conservatory or UPVC conservatory. No other double glazing manufacturer and installer in the St Albans area has the level of expertise, tools and knowledge that we have in the field of home improvements.
If you'd like to see the quality of the products and workmanship for yourself, why not call into our Hertfordshire showroom in Welwyn Garden City as it is open six days a week (closed Sundays), which has 6 different styles of double glazed conservatories and orangeries on display. There are a further seven different models in aluminium and UPVC you can see at our High Wycombe Showroom (open 7 days a week) next to our factory.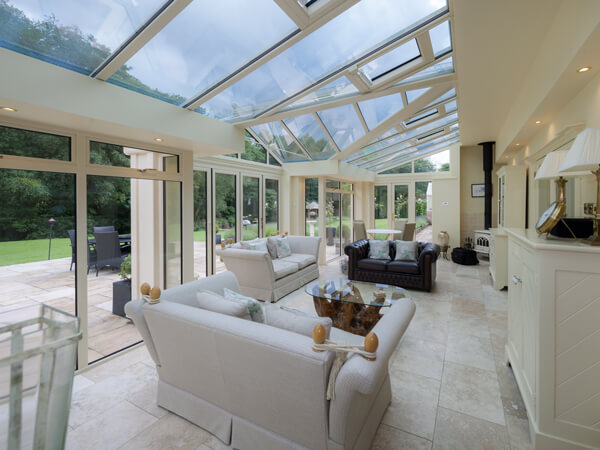 NEED MORE INSPIRATION? REQUEST A BROCHURE
Simply hover and click the brochures you would like to browse, complete the accompanying form and choose to receive as a download or in the post.
Step 1 - Please select the brochure(s) you would like:
HAZLEMERE PROMISES
We can't wait to show you why we are the team you can trust to take great care of your family home.
BEST PRICE PROMISE
We don't play games with our quotes. The price we send you (we always put everything in writing) is the best price available and any offers are entirely genuine.
10 YEAR GUARANTEE
We offer a comprehensive 10 year warranty period on our entire product range, so we guarantee to be there to sort everything out if the unexpected happens.
CUSTOMER SERVICE EXCELLENCE
We have a dedicated customer service team, so you'll always know who to contact if you need us. And we promise a cheerful welcome, they love helping.
NO DEPOSIT
We won't ask you for a deposit, and final payment is only due on installation once you know the product and service is as good as we promised.
OUR FINANCE CALCULATOR
See how affordable your home improvement can be with our Finance Calculator.
INSPIRED? GET A FREE QUOTE TODAY!
Simply fill in your details for your free, no obligation quotation, and click "Get Quote"
Our friendly team will be pleased to help with any questions you may have.
We're just around the corner, find out more…